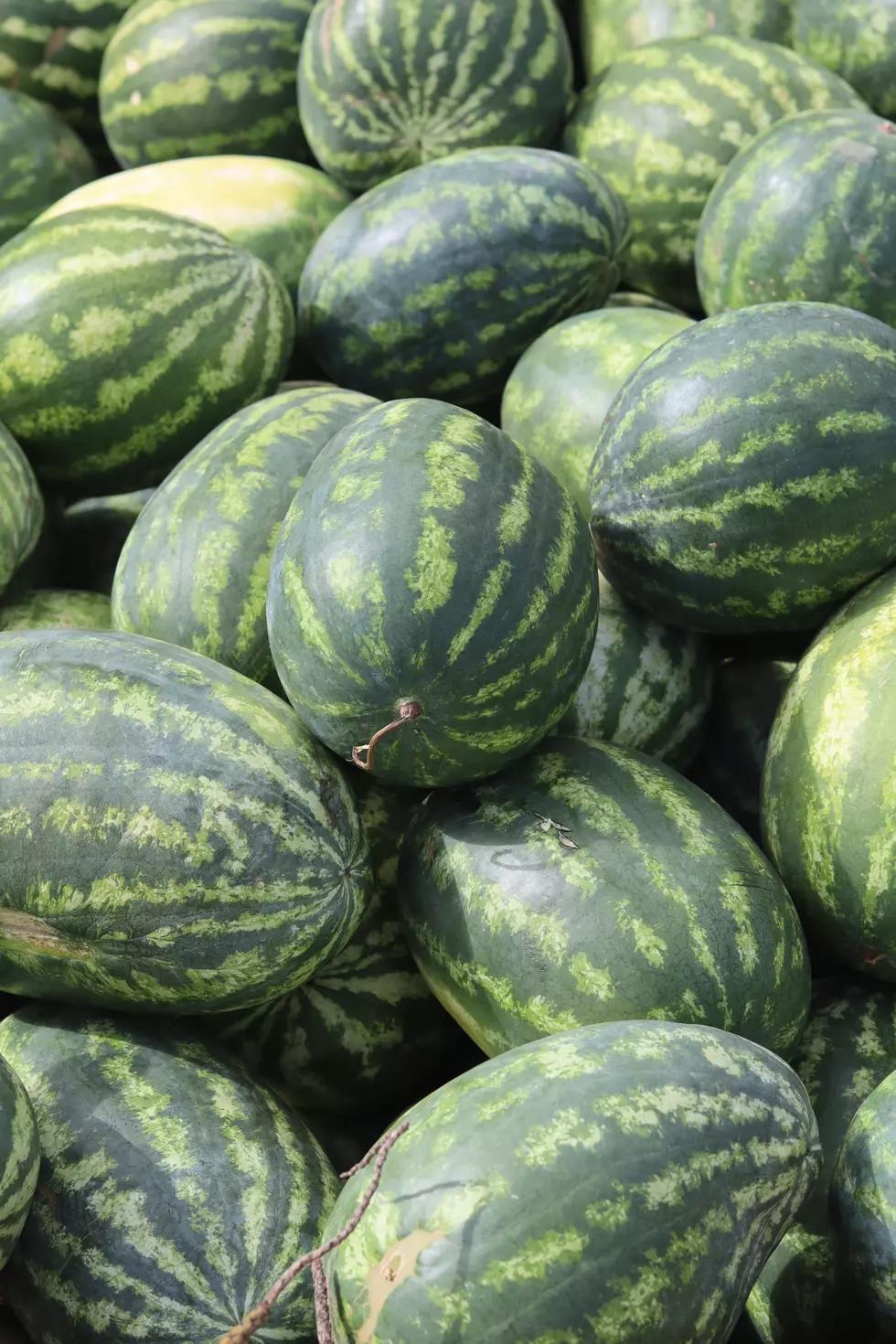 Looking For The Very Best? This Montana Favorite Reigns Supreme.
Photo by Juven Dunn on Unsplash
Summer in Montana means farmer's markets and roadside fruit stands.  We recently discussed how many Montanans look forward to Flathead Cherries all summer long, but that isn't the only delicious fruit of the summer that Montanans love.
Of course, we're talking about the world-famous Dixon Melons.
Last year was my first year of actually trying a Dixon Melon, which get their name from the farm they come from, located in Dixon, Montana.  My wife and I had gone to the Gallatin County Farmer's Market and picked one up.  We're big watermelon fans in our house, and we most certainly had to see if the legendary melons lived up to the hype (they did by the way).
Plus, today is National Watermelon Day and on National Watermelon Day, it would just seem wrong if we didn't give a shout-out to Dixon melons. When it comes to Dixon watermelons, you can find a few different varieties.
Yellow Watermelons- a whole lot of folks have never seen a yellow watermelon, however, don't let the color fool you.  These delicious melons are always a favorite.
Big Red Watermelons- the perfect watermelon if you're having a family picnic, or if you're looking to serve a bigger crowd.  These large melons are more traditional.
Red Football Watermelons- if you're looking for a smaller watermelon that still packs all the flavor, this is a perfect choice. Plus, according to the Dixon Melon website, this watermelon has a great shelf life.
Watermelons aren't the only melons that Dixon Melons has available. They also grow the Honey Orange, Crenshaw, and the Muskmelon to name a few. Several grocery stores around western Montana carry Dixon Melons, and of course, be on the lookout at your local farmer's market.
This Family Friendly "Montana Town" Is Frozen In Time
One of the coolest places to check out in Montana is the "Old Montana" town of Nevada City. Located just on the other side of Virginia City, Nevada City is the perfect example of what life was like back during the gold rush in the 1800s.
With several different buildings to tour and friendly folks to guide you through your visit, as well as tell you the stories of the times, Nevada City is not only educational but fun for the whole family.
What Are the Signature Drinks From Every State?