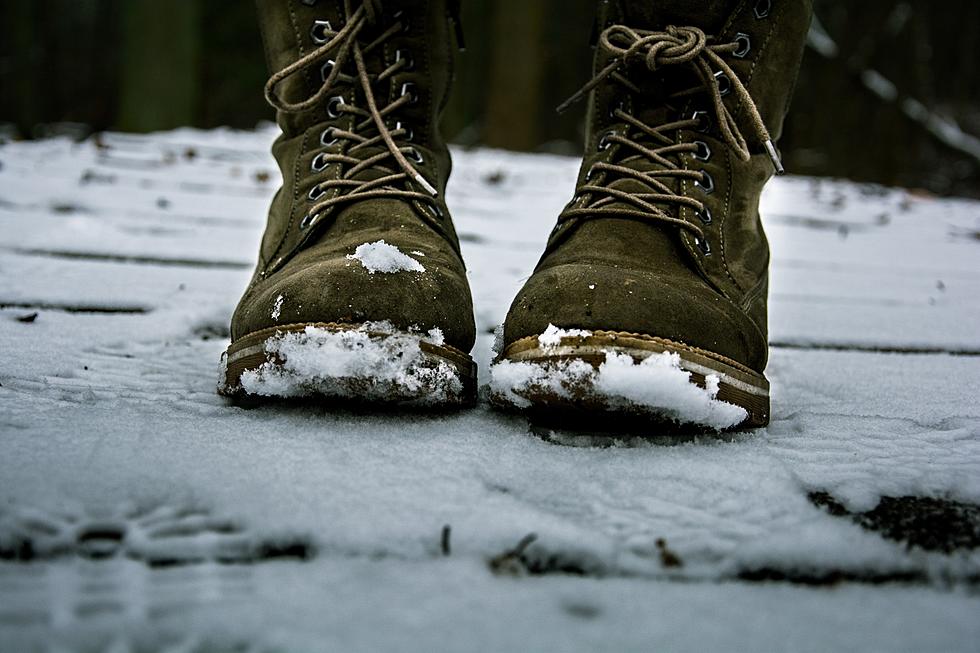 What Winter Boots Should You Buy? Here Are Some Spots in Bozeman
Photo by Arunas Naujokas via Unsplash
Winter is creeping up very quickly on us and if there is one piece of clothing that I can tell you that is not only necessary but crucial to have.
Montana winters have one big factor and that is they are long, snowy, and very cold. That means winter jackets, fleece-lined pants, wool socks, and beanies are definite clothing options to have but there is one thing you need that is way more important than the rest.
I highly recommend you buy yourself a pair of winter boots. Why? You have no idea how crucial and lovely they are when we finally get snow consistently and you want to keep your feet dry and warm.
I would always just wear my athletic shoes constantly in the snow and my feet are miserable. They would get instantly cold, my socks would get wet, and my feet hated me. Plus, I am essentially destroying my shoes. Then my brother many years ago bought me these waterproof, winter boots from Keen and they changed my life. I wore them only in the winter and they have lasted forever.
So where can you find a good pair of winter boots in the Gallatin Valley? There are a few places.
Bob Ward's: Great selection and usually have a sale.
Murdoch's: They have a wide selection of boots and even have a selection of boots for wide feet like mine.
Sportsman's Warehouse: They have a big selection of boots and shoes to choose from.
Red Wing Shoes: If you want winter boots that are also fashionable.
Costco: Limited selection but great prices.
Those are a few of the best places to buy your winter boots or shoes in the Gallatin Valley. Trust me, you won't regret it.
Six Things You Will Find In Every Gallatin Valley Home
Eight Gallatin Valley Businesses That Should be Revived