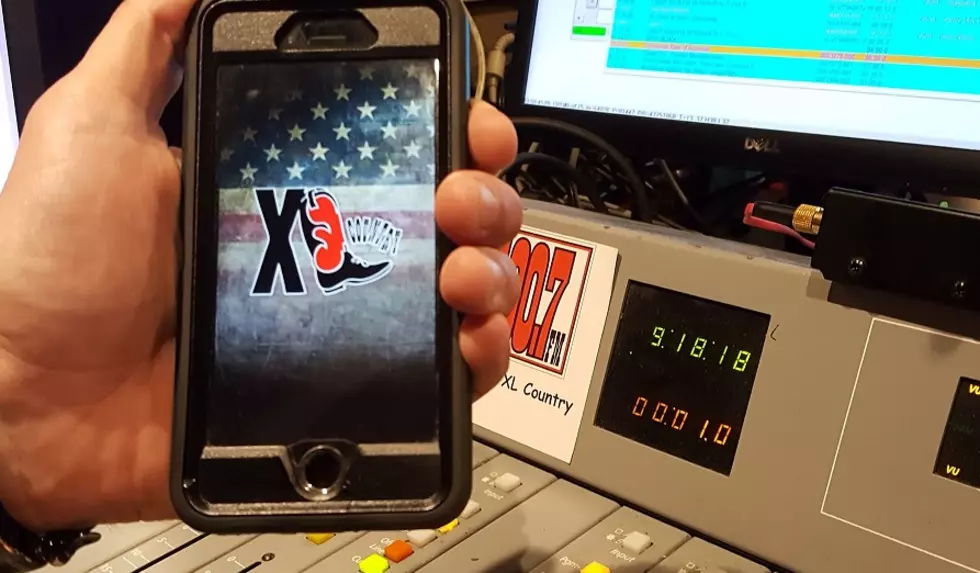 When We Reach 10,000 App Dowloads We're Going to Celebrate!
Photo by Townsquare Media
We've almost reached 10,000 downloads on our XL Country app, and when we do, we want to celebrate with you! So, if you don't have our XL Country app yet, download it and you can join us at Santa Fe Reds for Free appetizers and $1.07 margaritas, cervezas, and other food and drink specials.
We'll tell you when our App-Preciation Celebration is but first we have to get to 10,000 downloads. You can get our XL Country app right now for Free in your Google Play or Apple Store. Once you have the app you'll be able to:
Listen to XL Country wherever you take your smartphone
Receive notifications that give you breaking news, traffic & weather alerts
App chat with your favorite XL Country personalities
Win concert tickets & backstage passes
Enjoy many other fun features
Thanks to A.F. & T Auto for making the XL Country app possible, and thanks to all of our "Appsters" out there in the XL Nation. We'll be letting you know the date of our App-Preciation Celebration at Santa Fe Reds as soon as we hit 10,000 downloads.
Seriously, if you don't have the XL Country app yet, get it and you'll be thanking us for it. You'll also be invited to take part in our App-Preciation Celebration at Santa Fe Reds in Bozeman!