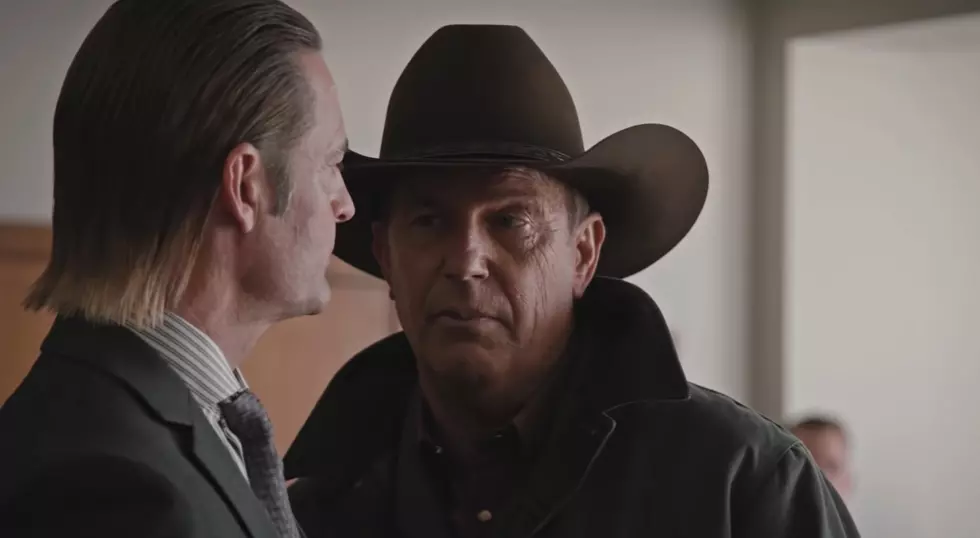 Tips to Help You Land an Extra Role on the TV Show Yellowstone
Paramount Network via YouTube
Now that the Paramount TV series Yellowstone starring Kevin Costner has moved its main shooting location to Missoula, there are more opportunities for you to land a role as an extra. They are currently shooting Season 4 and are needing extras to help shoot scenes.
Here are a couple of tips that may help you land a role.
1) Like their Facebook page. No, not the show's Facebook page but Yellowstone Montana Extras on Facebook. This is where you'll find specific info about what extras they are looking for and when they are looking for them. They will often put out what they call a "rush call," where a scene has been added to the script or moved up in the shooting schedule. The early bird gets the worm, so checking this page daily, or even multiple times a day could help you land a job.
2) Be aware of fake auditions. Any company that offers you a possible role in a movie or tv show that charges you audition is not legit. This was an issue that came up recently and that was addressed by Yellowstone Montana Extras. Here is what they said:
. . . we would like to make a clarification. We have received a few emails regarding an audition . . . in Kalispell. Some were told or emailed from this company Next star(we believe) that they were casting or had something to do with our show Yellowstone. They DO not.
We have never heard of this company. We tried to see on their FB page if they were posting for our show and we did not see anything. Someone did say that they took the post down?
We want to be very clear about this.... for anyone who aspires to work on a show or has a child who has hopes of a career in this industry please know that you should NEVER pay for an audition to be cast as a principle or bg player/ agent or manager. If anyone asks for money they are not legitimate.
We have NO idea if this company did that just wanted to let you know just in case anyone ever asks for payment for the above mentioned. If they are advertising for acting classes or head shots etc. that is different. Pay would be involved but be careful with that as well. If it seems wrong - too expensive then it is wrong.
Be safe Montana !!!! Their are some bad eggs out there that prey on peoples hope and dreams.
If you want to be proactive, Tracy Dixon and Kelly Hunt are the Lead Extras Casting Directors for Yellowstone. Please submit your picture to
yellowstoneextrasmontana@gmail.com
 and let them know if you have worked on the show before or if you are a "Fresh Face."
Name and Phone Number.
Stats are helpful too: Age, Height, Weight, and Sizes if you know them. Men - height, weight, coat, neck, sleeve, waist/ inseam, and shoe size. For the Women - height, weight, bust, waist, hip, dress size, and shoe size.
CHECK IT OUT: The Best Movie Character Names of the 1980s