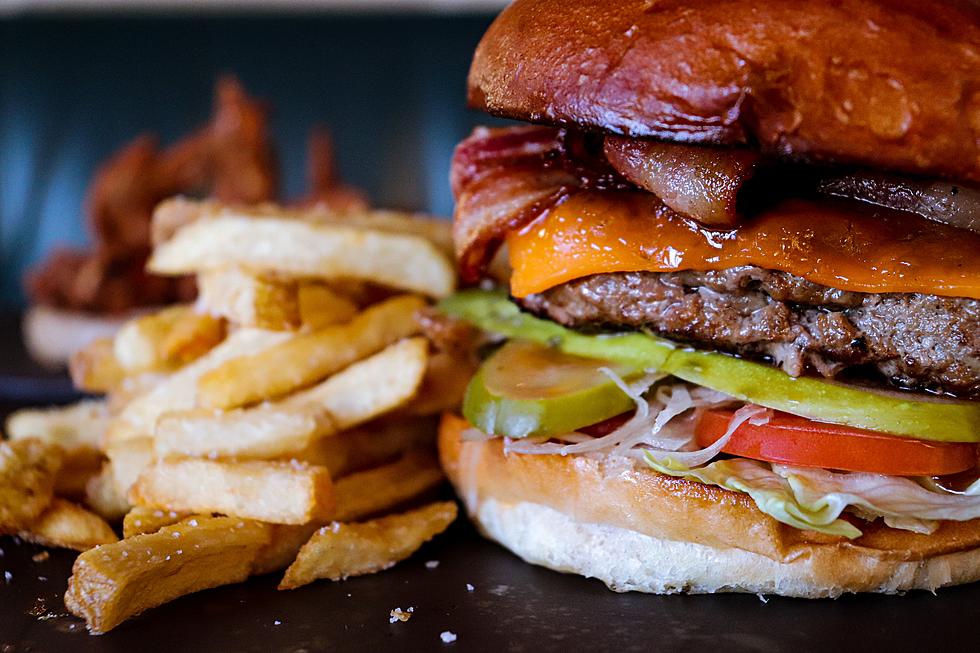 Postgame Grub, Is This The Best Place After A Bobcat Game?
Photo by Aleisha Kalina via Unsplash
This is one of the most crucial questions after a big Bobcat win, where do you go to get your postgame grub?
So I was watching one of my favorite podcasts, The Pod from the Pat McAfee Show, and the boys were discussing this image from MaxPreps showing the United States and every state's most iconic 'postgame' spot and the one for Montana is bewildering.
For some reason, they chose Ted's Montana Grill as the "Most Iconic Postgame Spot" for the whole state of Montana and that makes zero sense. Listen, Ted's Montana Grill is fantastic - but there is only one location in Montana, and Missoula and Bozeman are very different. Plus, you essentially have to be in nice dress apparel to even be in that restaurant and most of us are wearing Bobcat gear from head to toe. I feel like this was made for tourists and have no idea what the true answer is.
If we were talking about the Bozeman period there are far more superior and more iconic postgame spots that will come to people's minds before Ted's Montana Grill. For instance, the Rocking R Bar is the official home of the 5th Quarter for Montana State Football. That means they are the official postgame spot to go grab food and a drink.
Then there are longtime favorite bars/restaurants that every true Bobcat fan visits postgame. There is Burger Bob's/The Cannery, Spectator's Bar and Grill on the MSU Campus, and also the iconic Cat's Paw. These are all spots that people go to pre and postgame for Bobcat games for three great reasons: cheap drinks, great food, and an awesome Bobcat atmosphere.
Whoever made this list needs a reality check.
Want Ribs? 20 BBQ Restaurants in Montana To Help Your Hunger
Ultimate Bozeman Burger Guide