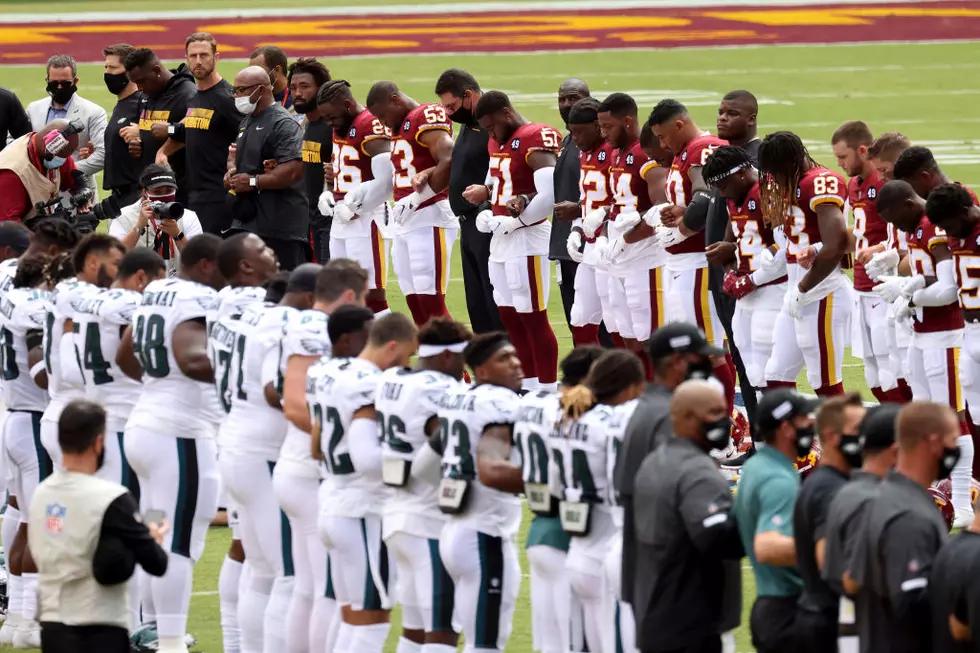 POLL RESULTS: Did You Watch NFL Football on Sunday?
Getty Images
The ratings are in for the NFL's opening week of games this past Sunday, and if the numbers from the first week are any indication, it could be a long season for league owners and their television partners.
According to the Hollywood Reporter, Sunday Night Football delivered 18.94 million viewers for NBC, down 15 percent from last year. CBS' regional games (13.59 million) dropped 12 percent. These ratings come on the heels of the NFL's opening game last Thursday night between Kansas City and Houston, where the number of TV viewers was also down.
We wanted to know if the XL Nation was watching the first Sunday of the NFL season. Here are the results of our poll question.
Nope love the packers but this disrespect for our anthem and our first responders is not right. - Danny
Never will again! Wasn't much of a fan anyway. Now...if there was a national police team I'd go to every game!!! - Don
Can't understand why people who love football wouldn't watch? Because athletes are using their platform to do a small part in ending racism? That seems like a great thing to me. - Tony
Disrespecting the flag and our country the way they do ... I will never watch another! Nothing but spoiled disrespectful children. - Collette
Watched it and enjoyed it, though the lack of crowds in the stadiums took a bit of fun out of it. - Matthew
It will be interesting to see what the ratings our after week #2. Thanks to every one who participated in our poll.
KEEP READING: Here are 50 of the most famous sports goofs