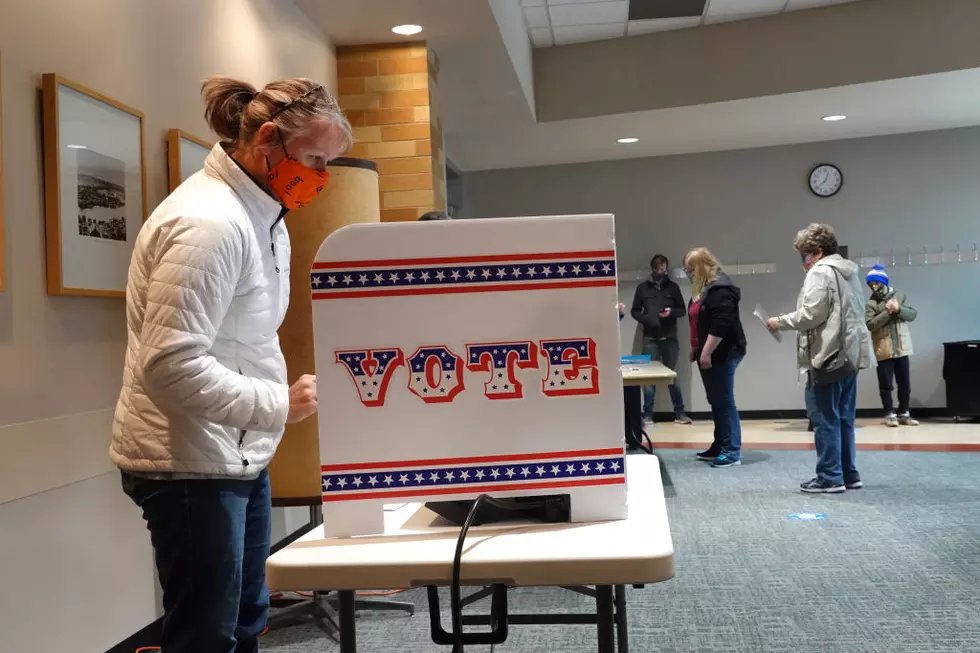 Poll Question: Have You Voted Yet?
(Photo by Scott Olson/Getty Images)
With 12 days until the 2020 Presidential Election, it's believed that over 42 million people have already voted. If that is accurate, we are on a record pace for early voting. Which brings us to our poll question: Have You Voted Yet? Please answer below.
This election will be the first conducted mainly by mail-in balloting. Typically, most people vote on election day; however, this year, with our current coronavirus pandemic, the election was changed in most counties and states to voting by mail-in ballot.
According to the Montana Secretary of State, more than 240,000 Montanans have already cast their votes.
You can return your ballots by mail or fill them out and drop them off at the following locations through Election Day on Tuesday, November 3, 2020.
Gallatin County Election Office
311 W. Main St., Bozeman
Belgrade City Clerk's Office
91 E. Central Ave., Belgrade
Manhattan City Clerk's Office
207 S. 6th St., Manhattan
Three Forks City Clerk's Office
206 N. Main St., Three Forks
West Yellowstone City Clerk's Office
440 Yellowstone Ave., West Yellowstone
Big Sky Water & Sewer District Office
561 Little Coyote Rd., Big Sky
Office of Associated Students of Montana State University (ASMSU)
221 Strand Union Building, 751 W. Grant St., Bozeman
The below locations will be places of deposit ON ELECTION DAY ONLY:
Gallatin County Fairgrounds
901 N. Black Ave., Bozeman
Hope Lutheran Church
2152 W. Graf St., Bozeman
Belgrade Special Events Center
220 Spooner Rd, Belgrade
River Rock Community Center
101 River Rock Rd., Belgrade
Gallatin Gateway Community Center
145 Mill St., Gallatin Gateway
Manhattan Christian High School
8000 Churchill Rd., Manhattan
Bridger Canyon Fire Station
8081 Bridger Canyon Rd., Bozeman
If you need to register to vote, update your information, or wish to vote in-person, you are urged to contact the Gallatin County Election Department at 406-582-3060 or gallatin.elections@gallatin.mt.gov.
If you still want to vote in person
You can complete a balltot at the courthouse during regular business hours. On Election Day, same-day registration and in-person voting will be conducted at the Gallatin County Courthouse and the Gallatin County Fairgrounds from 7 AM until 8 PM.
You can also track your ballot once you turn it in by clicking on the button below: