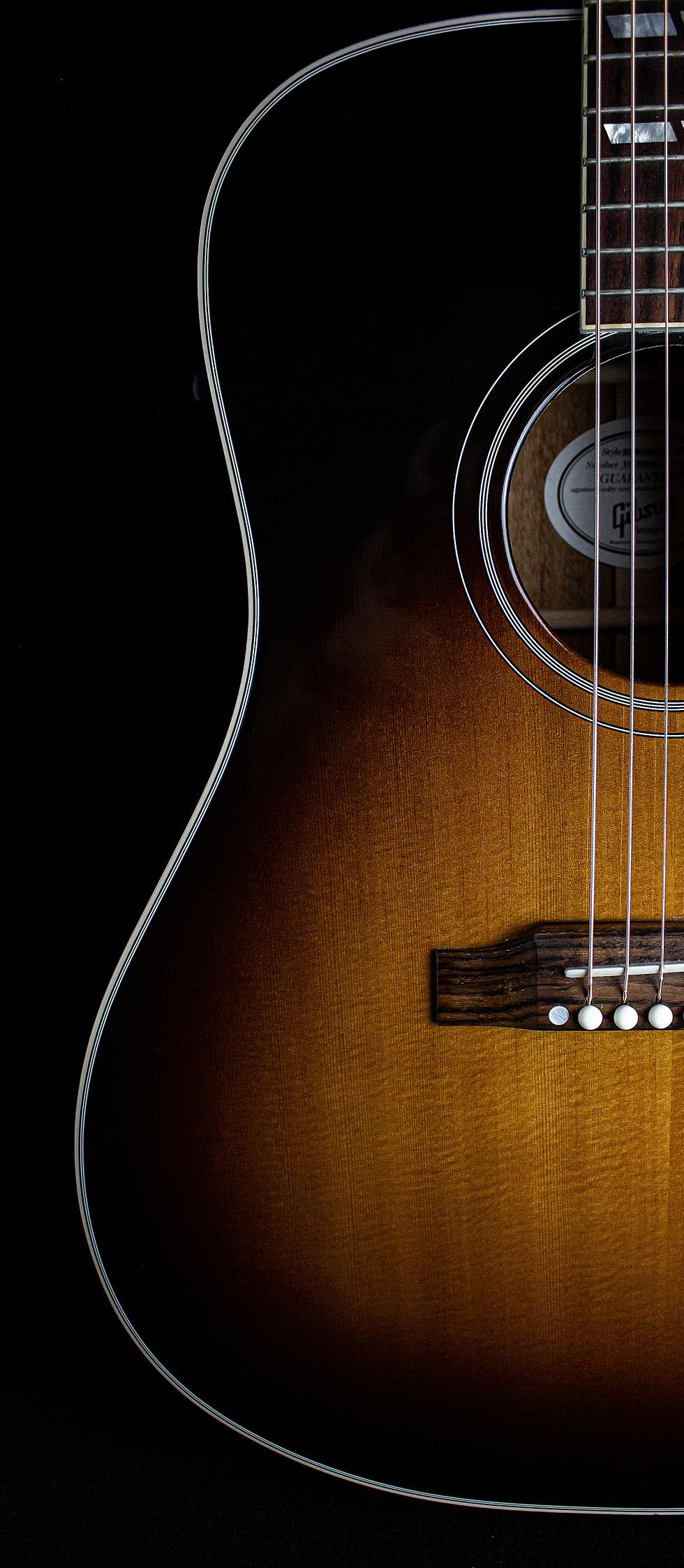 Perfect Harmony: Bozeman and Gibson Make Beautiful Music Together
Photo by Chris Hardy via Unsplash
Guitars are one of my passions in life. I own several, I think 6 or 7 the last time I counted. I would own 67 if my wife would let me. She sometimes asks, "Do we need all of these?" to which I always reply, "Yes!"
I'm always looking online and going to Guitar and Pawn Shops to see if I can't find a great deal.
Electric, Acoustic, Electric-Acoustic, I love them all.
There really is nothing better than the sound of a great guitar. So, imagine my excitement when I moved to Montana knowing that some of the best and most popular guitars are made right here in Bozeman.
Gibson, which is one of the most iconic brands of all time, makes their acoustic series of guitars right here. The Hummingbird, the Dove, the Songwriter, the J-45, J-185, and my dream guitar, the SJ-200.
Plus, they have a line of Artist inspired acoustic guitars with iconic names like Tom Petty, Sheryl Crow, Slash, and Eric Church.
Gibson, founded by Orville Gibson has been making instruments since 1894. In 1989, Gibson opened up its plant here in Bozeman and skilled craftsmen have been building those guitars by hand since.
Now, keep in mind, Gibson's aren't cheap, but quality never is, and these guitars are built to last longer than most of us. If taken care of with proper maintenance, a Gibson acoustic guitar can be passed down from generation to generation.
While a shiny new guitar is a thing of beauty, one of my favorite things and sounds is of an old guitar that has seen some wear and maybe has a little buckle rash, a bar scar or two, and has a whole lot of stories to tell.
For me, those are the best stories to listen to.
Bozeman's Fall To-Do List
Check Out the Best-Selling Album From the Year You Graduated High School
Do you remember the top album from the year you graduated high school?
Stacker
analyzed
Billboard
data to determine just that, looking at the best-selling album from every year going all the way back to 1956. Sales data is included only from 1992 onward when Nielsen's SoundScan began gathering computerized figures.
Going in chronological order from 1956 to 2020, we present the best-selling album from the year you graduated high school.