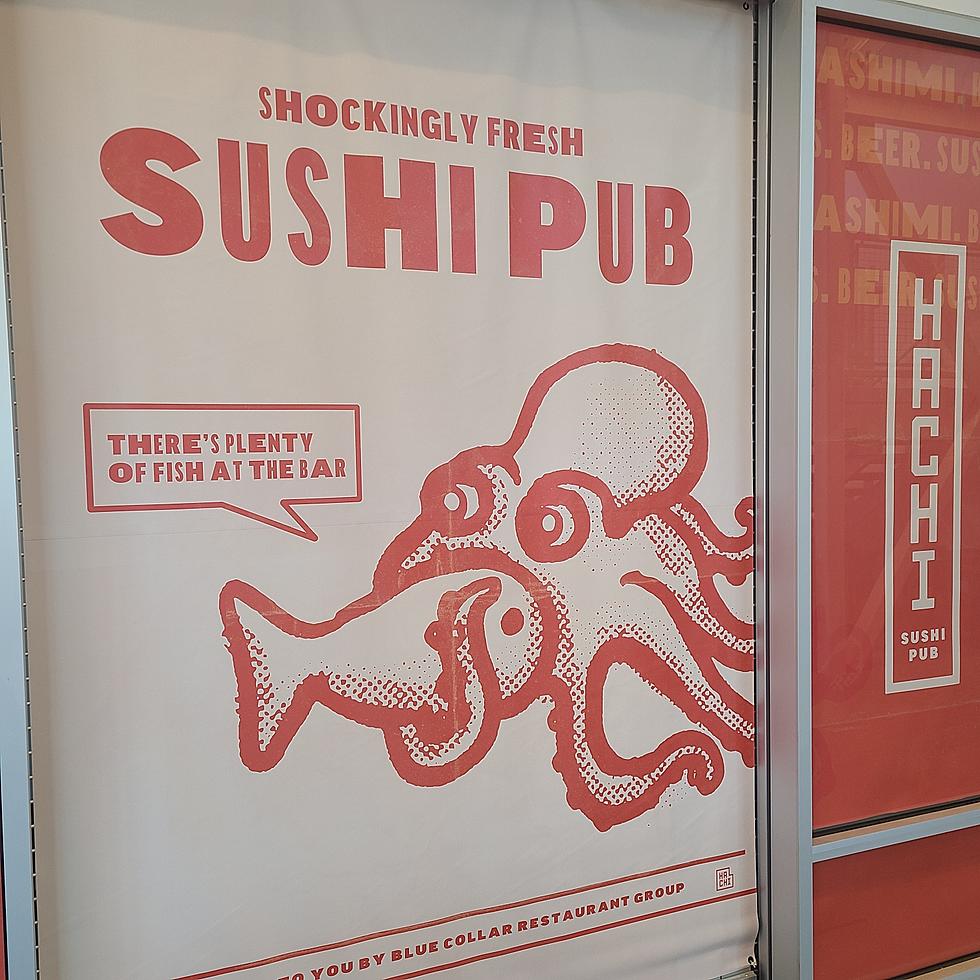 New Sushi Restaurant Coming to Ferguson Farms
Townsquare Media Bozeman
This place is probably going to end up being a hot spot for date nights and we can't wait to see what the food look likes.
Sunday morning my brother and I went to Ferguson Farms to grab a coffee and a quick bite to eat at Foxtrot because I had never been and this spot was highly recommended. While we were waiting for our coffee and breakfast sandwiches, I noticed next to Tanglewood that a new restaurant is poised to open and this place might be a hit with locals.
Hachi Sushi Pub is going to be in the heart of the Ferguson Farms building and will have zero competition in the area. Where Dave's Sushi and Seven Sushi are more downtown located, Hachi Sushi Pub will have no competition for sushi. That's a pretty smart move by them to be honest. Plus, they are going to be directly next to Sidewinders, Tanglewood and Nordic Brew Works, which are established as great date night spots and for having fantastic food.
The Blue Collar Restaurant Group will be opening Hachi Sushi Pub. They also own and operate Sidewinders, Tanglewood, and Foxtrot in our area and they are looking to add another fantastic spot to eat.
We've been searching on possibly when the restaurant will open but there is no word or sign on when the spot will open but hopefully they will open up this summer or before MSU fall semester starts because they will be a new hot date spot in Bozeman most likely.
Six Bozeman Restaurants That Should Be Franchised Nationwide