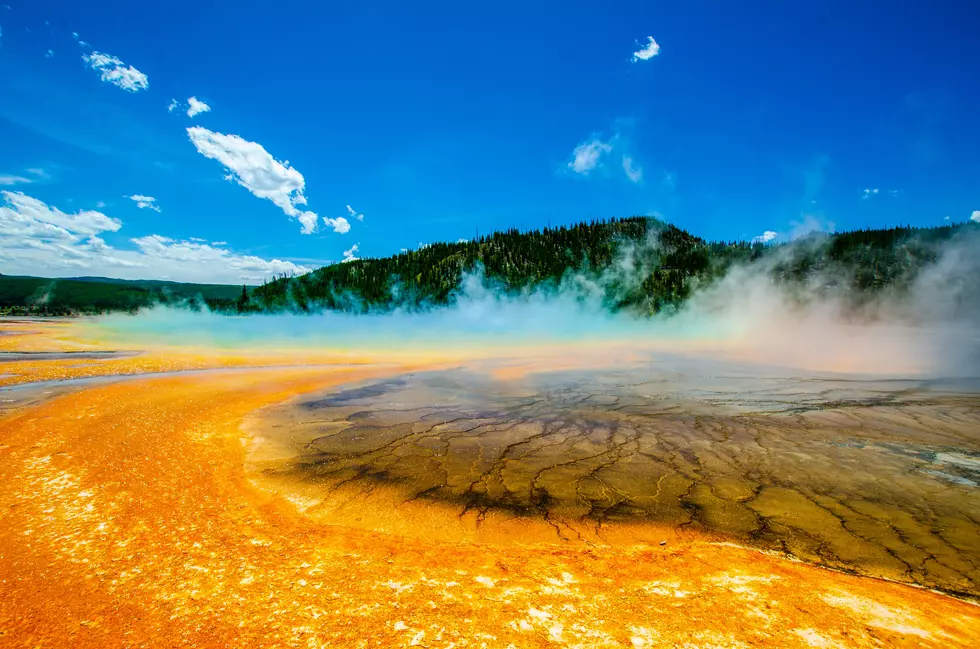 Montana's Yellowstone National Park Takes The Top 3 For This.
Photo by Jeromey Balderrama on Unsplash
We all love Yellowstone National Park. I mean it's the oldest National Park, it is well traveled by locals and tourists, and recently, it was recognized for its accessibility on top of all the other wonderful features.
Aging in Place is an organization that makes travel much easier for people who need special accommodations. They do all the research for those who love to travel but don't want the stress of wondering, "Is it wheelchair accessible?", "Is there a walk-in tub?", or "Will there be portable oxygen concentrators?". It's easy to not think about these things if you don't need them, but for those that do, it's important to have such information available.
Yellowstone National Park saw over 4 million visitors in 2021 and is ranked 3rd for accessibility. Not only are they highly ranked for wheelchair accessibility, but 96.3% of the restaurants in Yellowstone are also wheelchair friendly.
Known for its spectacular views of mountains, geysers, and wildlife, Yellowstone National Park will soon also be known for its ability to accommodate such a wide variety of guests, including those with special requirements.
The Old Faithful Inn has 13 accessible rooms available AND several accessible cabins nearby as well. There is a wheelchair-accessible fishing area at the Madison River so everyone can enjoy casting a few lines and the Old Faithful Visitors Education Center is also completely ADA compliant, just to name a few features.
If you are planning a trip to Yellowstone National Park and need accommodations, you don't have to worry, the park is super accessible for you and your loved ones. Enjoy!
cc: Aging in Place
Adventures of Yellowstone National Park! Pictures That Make You Love The Park!
A trip to Yellowstone National Park is on almost everyone's list of "must-dos" when visiting the beautiful state of Montana! Check out these pics!
Tips For Visiting Yellowstone National Park During Tourist Season
Yellowstone is busiest in the summer months, but sometimes a trip just can't be avoided. In order to enjoy the park during tourist season, follow these tips.