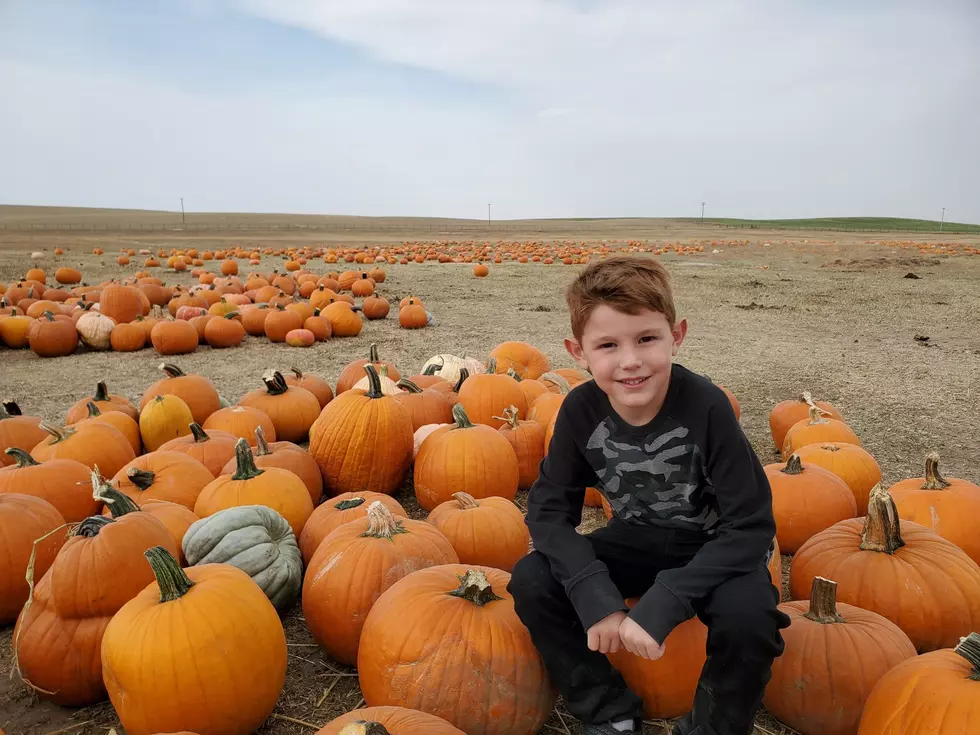 Madison River Ranch Pumpkin Patch Pics
photo by Dave Wooten
One of the most fun things about fall is heading out to a pumpkin patch to pick out pumpkins for Halloween. This past weekend, Madison River Ranch, which sits picturesquely along the Madison River, hosted a pumpkin patch and Monster Bash.
According to their website, Madison River Ranch near Three Forks, MT provides wholesale meat to a variety of warehouses and restaurants that serve bison.
Yes, it was a little windy when we were out there on Saturday, but the pumpkins were worth it, and so was the scenery. In addition to the pumpkins, there were animals to see, like zebras, bison, and even a rare white bison. Here are some pics we took of our time at the ranch on Saturday.
Madison River Ranch Pumpkin Patch
Thinks You May Not Know About Pumpkins
Pumpkins are gourds, related to cucumbers, cantaloupe, watermelons, and zucchini. 
Pumpkins have grown in North America for 5,000 years. 
The heaviest pumpkin on record weighed over 2,600 pounds.
The largest pumpkin pie ever made was 20 feet in diameter and weighed 3,699 pounds.
Their growing season is long. It takes 3-4 months to grow an adult pumpkin.