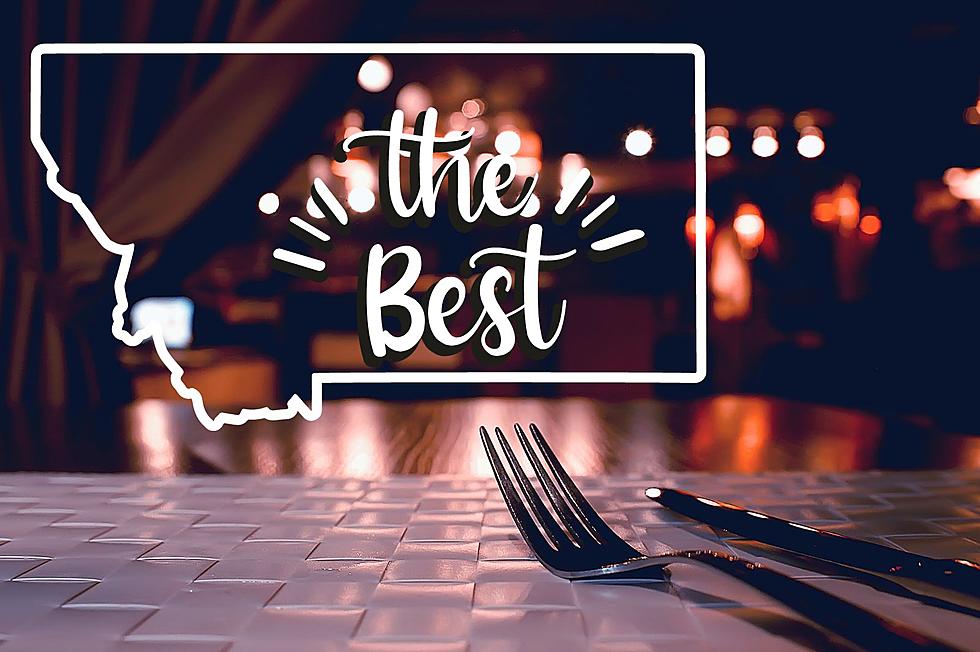 Hungry? This Popular Restaurant Named The Very Best In Montana.
Credit: Canva
Food.  It's one of those things that for whatever reason, just brings people together.  We love food, and we love memories that are made around eating food. It's part of every major holiday whether it be the feat at Thanksgiving, all of the Christmas goodies, or a good ole' fashioned Bar B  to celebrate the 4th of July.
Here in Montana, we have lots of options when it comes to food you might be surprised to know that in one of the least populated states in the country, we have some very impressive culinary creations.
So when Food And Wine decided to travel the United States and pick The Best Classic Restaurant in Every State, well, you have to wonder what would be their pick for Montana, well, you don't have to wonder anymore.
As mentioned, Montana has some great restaurants and when you think of the classics, and Montana, the first thing that comes to Montana is a genuine Montana Steak House, so the best classic restaurant in Montana is a steak house, right?
Actually, no.
Ok, it's not a steakhouse, so it's probably some fancy suit and tie place located in Bozeman or Missoula, or some touristy place like Big Sky or White Fish where they charge a ton of money and you have to figure out what forks is for what course, huh?
Once again, no.
The best classic restaurant in Montana is located in Butte and it's a Chinese restaurant. Of course, it's also the oldest Chinese restaurant in the United States and has been part of Montana for well over 100 years. The Pekin Noodle Parlor opened in 1909 and has been serving delicious Chinese food to locals as well as travelers from all over the world.
Located in historic Uptown Butte, The Pekin Noodle Parlor is no stranger to the national press, in fact, the restaurant and its owner were recently featured on Good Morning America and received a 40 thousand dollar grant.
Located in the old Chinatown section of Butte, the restaurant has fed hundreds of thousands of families over the years, and speaking of families, the Pekin Noodle Parlor is still owned by the same family that started it over 100 years ago.
Of course, the Pekin Noodle Parlor isn't the only restaurant that's been around for decades.  Places like The Western Cafe in Bozeman, The Old Saloon in Emigrant, and Mark's In & Out in Livingston have been part of the Montana landscape for generations.
However, if you're looking for history meets classic good food, it seems that a trip to Uptown Butte may be in your future.
Every Montana Restaurant That Has Been Featured on Food Network
It's always awesome to see something from your hometown or state on TV. When Food Network comes to town, Montanans are ready. These restaurants have been featured.
The Best Roadside Stops Between Bozeman And Missoula Montana
Taking a road trip between Bozeman and Missoula? Here are some great places to check out along the way.
LOOK: 20 American foods that raise eyebrows outside of the US
Stac



ker
compiled a list of 20 unusual and uniquely American foods that might raise eyebrows outside the U.S.