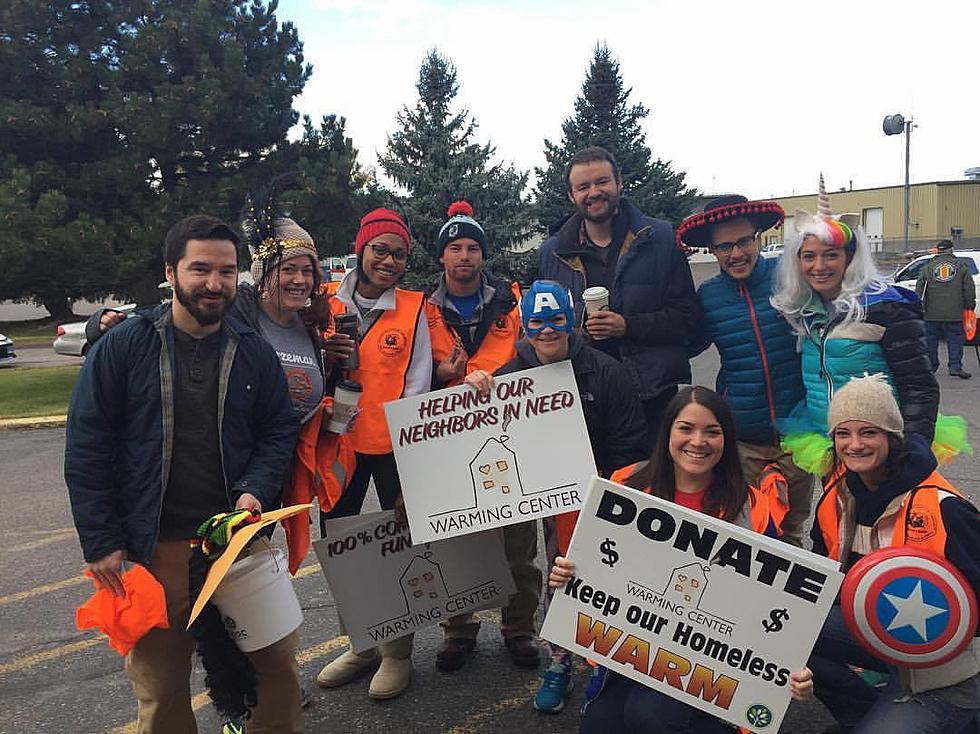 HRDC To "Fly Signs" For Warming Center
Photo courtesy of HRDC
Winter is already here and the HRDC Warming Center is set to open their doors on Sunday, November 1st. To get ready for the winter they will be collecting donations and supplies. That's where you come in.
Be looking for their volunteers around town on Saturday, October 24th.  They will be flying signs at busy locations around Bozeman in order to increase awareness. The volunteers will also be collecting donations for the HRDC Warming Center.
If you can help out the Warming Center it would be greatly appreciated.  Most of us know how miserably cold the winters can get here in Montana, but we have warm houses. Imagine if you had to live out in the cold. This is an opportunity to help out those less fortunate this winter season.
This year the Warming Center is in need of these items:
55 Gallon Trash bags
35 Gallon Trash Bags
Disposable Face Masks and Gloves
Nitrile Exam Gloves
Hand Soap
Hand Sanitizer
Hand/Foot Warmers
Lysol
Pine-Sol
Paper Towels
Hats and gloves
The Warming Center typically serves around 300 individuals each season and provides more than 7,000 nights of shelter.  On any given day, they estimate 100 to 150 neighbors are experiencing homelessness in Gallatin County.
Volunteers are essential to the success of the Warming Center and they are funded 100% by the community.  If you would like to volunteer click the button below.
---
CHECK IT OUT: 10 Items Might Be in Short Supply This Winter