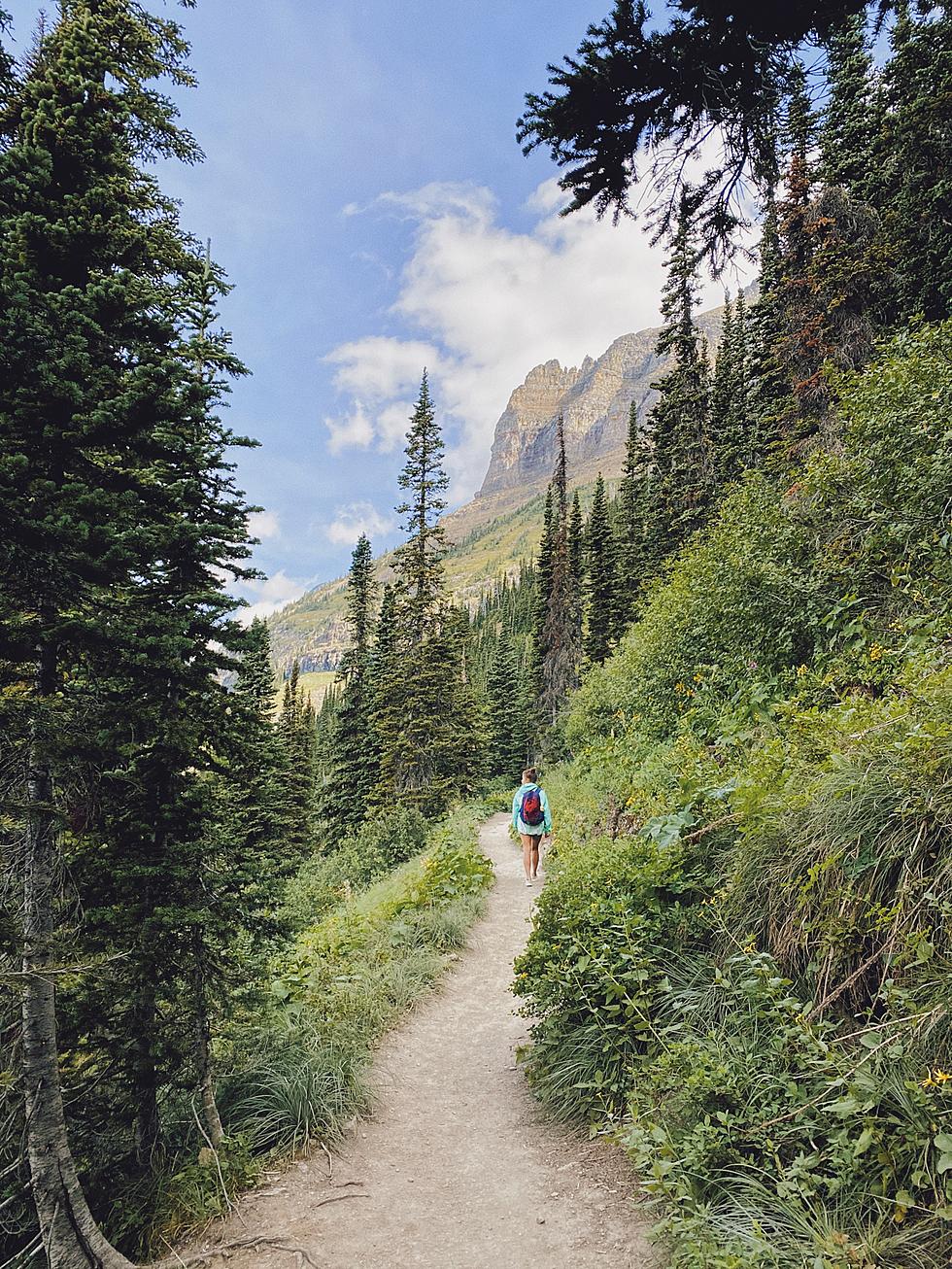 Hiking In Montana? New Study Shows Less Might Be More.
Photo by Hans Isaacson on Unsplash
It's no secret that here in Montana we are incredibly blessed when it comes to the outdoors.  The mountains, streams, and hiking trails offer a whole lot of options for those looking to get a bit of exercise while enjoying some of the most beautiful scenery in the world.
In fact, Montana offers up over 12 hundred hiking trails across the state.
No matter your skill level, you're sure to find a trail for you.  Plus, we all know the health benefits that come from walking and getting our steps in.  For years now, we've been told that we should all strive to hit the 10 thousand step mark to get the best health benefits, however, new research suggests that that number isn't correct. So, what's the "new" step number? 15 thousand steps? 20 thousand?
Actually, it's not more, it's less.
Yep, a new study suggests that maybe we were a bit off on the whole 10 thousand step thing. So, if the "magic number" isn't 10 thousand steps, then what is it? According to research from the University of Massachusetts at Amherst, the number of steps we should be striving to hit every day is between 6 thousand to 8 thousand steps a day.
What are the health benefits of walking between 6 to 8 thousand steps a day? How about decreasing your chance of early death by 54 percent?  Yep, you could decrease your chance of dying by over 50 percent by just walking a few thousand steps a day.
There is a kicker though, it seems that this is a benefit for those that are under 60 years of age.
You of course can walk more than 6 to 8 thousand steps per day, and as the weather warms up, and we start hitting the trails more here in Montana, most of us will.  However, if you're looking to get a little exercise that will benefit you, PLUS, spend some time in the beauty of the outdoors of Montana, remember, sometimes less is more and a short hike may be all you need.
Credit: Umass
Top Five Hiking Trails In Montana
Montana's wonderful outdoor scenery is best experienced up close and personal. Here are our favorite hiking trails throughout the entire state.
RANKED: Here are the most popular national parks
To determine the most popular national parks in the United States, 
Stacker
 compiled data from the 
National Park Service
 on the number of recreational visits each site had in 2020. Keep reading to discover the 50 most popular national parks in the United States, in reverse order from #50 to #1. And be sure to check with individuals parks before you visit to find out about ongoing, pandemic-related safety precautions at 
www.nps.gov/coronavirus
.