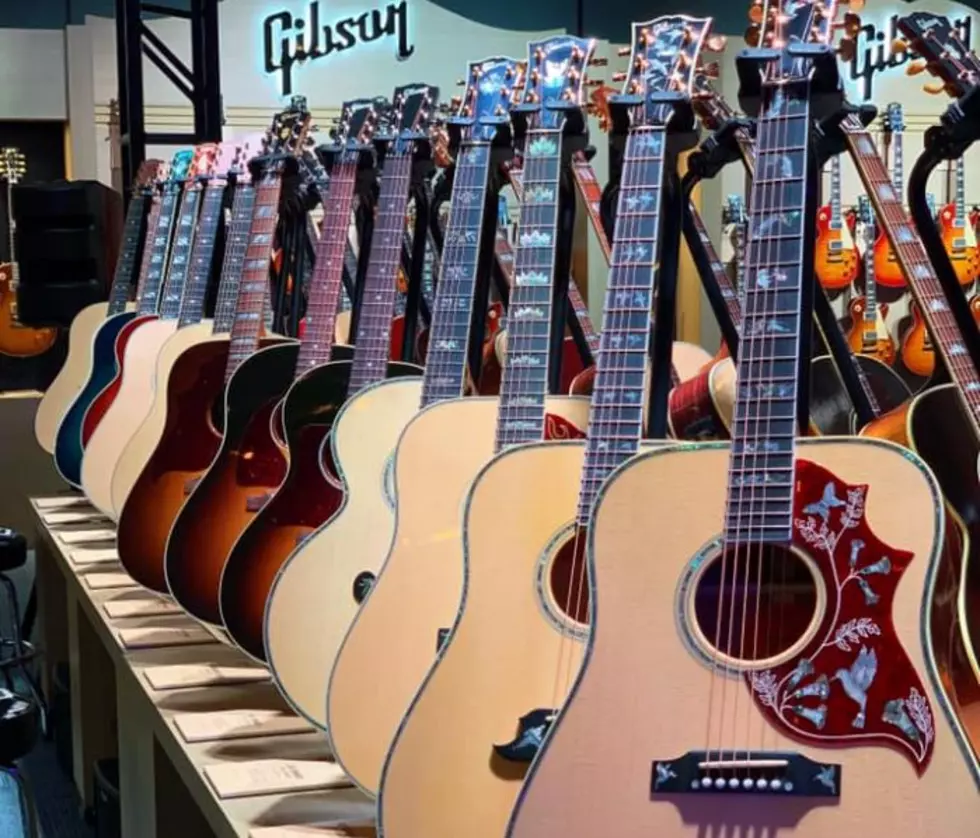 Gibson Guitars Expanding Acoustic Facility in Bozeman
facebook.com/Gibson
According to a press release from the Gibson Guitar Company, a massive expansion is planned for the Gibson acoustic facility in Bozeman.
Gibson has been making high-end guitars for 127 years, and since 1989, some of Gibson's acoustic guitars have been hand-built right here in Bozeman. The Gibson Acoustic facility is located at 1894 Orville Way.
Gibson Acoustic guitars are the pinnacle of hand-crafted quality and sound excellence. Each instrument celebrates Gibson's legacy through accuracy, authenticity, beauty, and attention to detail. According to Gibson CEO James "JC" Curleigh, Gibson is in major investment/expansion mode and prioritizing the acoustic facility n Bozeman and its artisans who create the company's intricate new acoustic guitar collections.
The new expansion will effectively double the size of the Gibson Acoustic facility in Bozeman, and the company is also building a custom shop in Bozeman that will celebrate the history and legendary quality of Gibson's handcrafted acoustic guitars that are created by skilled artists in Bozeman.
Gibson says the expansion of the Bozeman facility will lead to new job opportunities and recruitment of top talent on both the local and national levels.
An official groundbreaking ceremony for the expansion was held Wednesday at the acoustic facility in Bozeman. James "JC" Curleigh (Gibson, President, and CEO), Cesar Gueikian (Gibson, Chief Merchant Officer), Josh Taborski (Gibson General Manager, Bozeman), John Hannigan (Gibson Marketing Manager, Bozeman) and Don Ruffatto (Gibson, Product Development Manager, Bozeman) were all in attendance at the groundbreaking ceremony on Wednesday.
According to the Bozeman Daily Chronicle, the expansion of the Bozeman facility could bring an additional 100 to 200 jobs to the Bozeman area over time.
50 Famous Brands That No Longer Exist