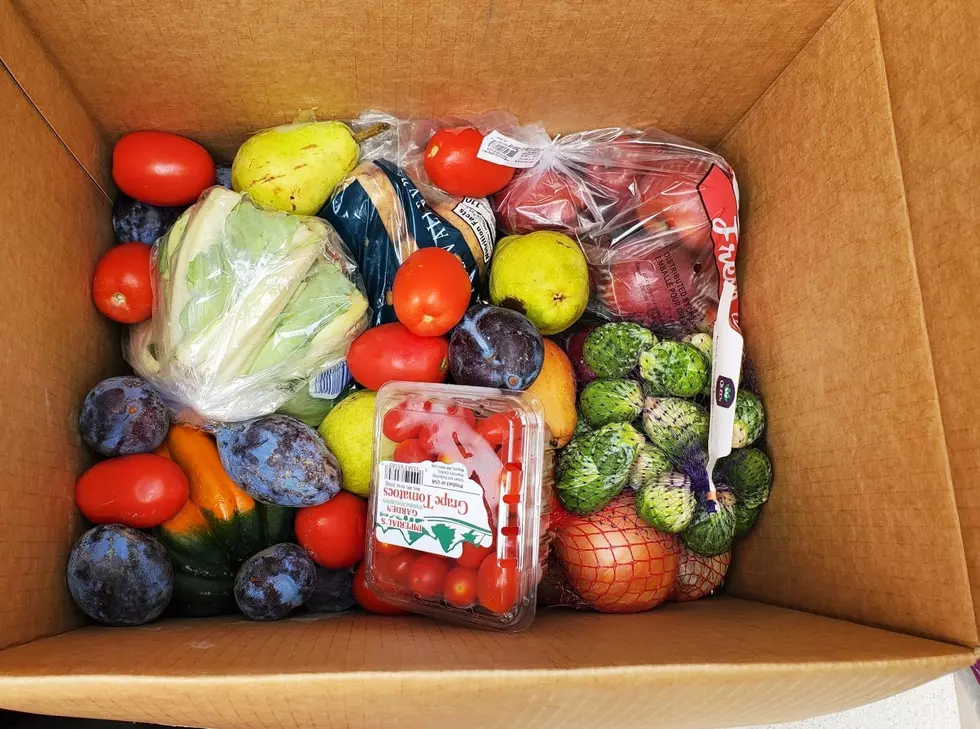 Food Bank Food Distribution Tuesday & Thursday
Photo: Ally H. of XL Country
As part of the Farmers Feed Families program, the Gallatin Valley Food Bank will be distributing perishable produce food boxes this week.  The 25 lbs boxes will be completely filled with fresh produce such as lettuce, blueberries, grapes, tomatoes, cantaloupe, and more.
These USDA food boxes will be distributed in Bozeman and in Belgrade while supplies last. The Gallatin Valley Food Bank will load the boxes in your vehicle for you in a drive-through style so there are no social distancing concerns.
Here are the scheduled distributions:
Tuesday, September 22nd  from 9:00 a.m. to 10:00 a.m. at the Gallatin Valley Mall in Bozeman.
Thursday, September 24th from 2:45 p.m. to 4:00 p.m. at the Peace Lutheran Church located at 203 Jackrabbit Lane, in Belgrade.
For the Farm to Families program, the USDA has partnered with suppliers and purchased fresh produce, dairy, and meat products. These suppliers have been significantly impacted by restrictions due to COVID-19. Suppliers then package family-sized food boxes, which are distributed throughout the state of Montana. Additional boxes through this program are expected to be available locally on a fairly regular basis.
In addition to the Farm to Families program, the Gallatin Valley Food Bank offers pre-packed food boxes. These boxes are still available for pick up in their Bozeman parking lot, Monday through Friday from 1 p.m. to 4 p.m. The Gallatin Valley Food Bank's main location is off of Rouse at 602 Bond Street. The Food Bank lobby, bread room, and personal care area are closed to the public. Volunteers are taking extra precautions including social distancing, gloves, and hand washing.
The GVFB also operates two satellite Food Banks; one in Three Forks and one in Big Sky.
See New Words Added to Dictionary.com in 2020