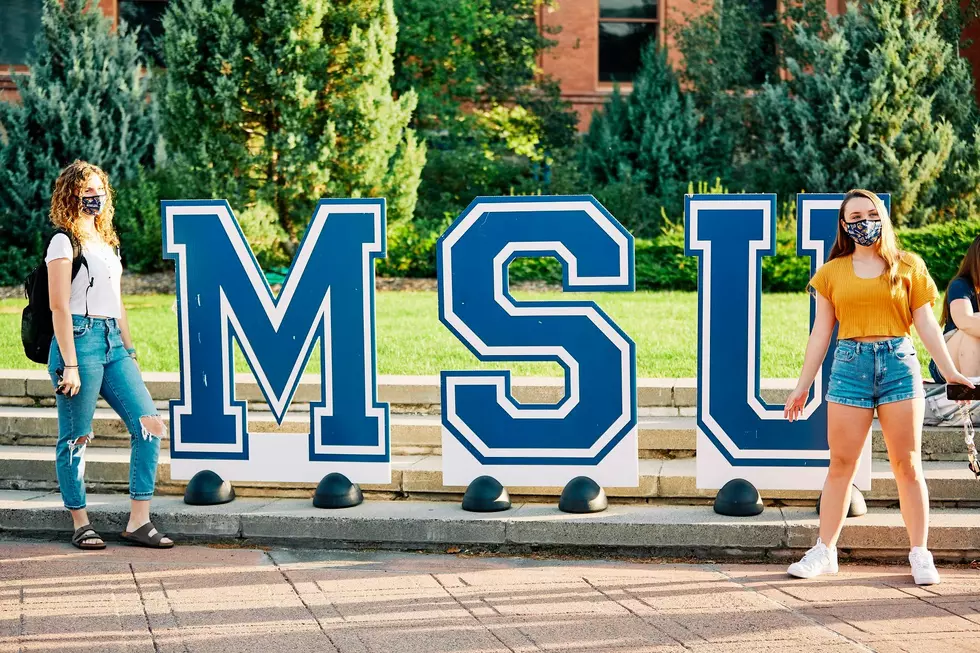 COVID Changes MSU Homecoming Week; Schedule of Events
Photo courtesy of Montana State University Facebook/Photo by Adrian Sanchez-Gonzalez
Due to concerns of COVID-19 Homecoming week at Montana State University is going to look different. This year they are hosting a Stay-Homecoming, which will be a virtual take on the traditions of homecoming.
Themed photos and posts will be posted on their Facebook (@msu.alumni.foundation) using the #MSUHouseCats. MSU is inviting you to participate as well by sporting your gear and posting on social media using the same hashtag.
Below is the schedule of events for the week:
Monday
Pajama Day - Wear your PJ's (We all know those of you working at home may have secretly been wearing them more often anyway)
Tuesday
Career Day - Show off what your place of work looks like these days or offer advice for MSU students about to enter the workforce.
Homecoming Shoebox Parade - 6 p.m. Watch the shoebox parade on the MSU Alumni Facebook here.
Student theme: Campus Involvement Day
Wednesday
Bobcat Couples Day - Share your Bobcat love story.
Student theme: Twinning Day
Thursday
Throwback Gold Rush T-shirt Day - Wear a past Gold Rush shirt.
Hello Walk on campus - 10 a.m. to noon. Homecoming candidates will pass out MSU face masks and hand sanitizer on Centennial Mall between Reed Hall and the MSU Library.
MSU Goes Dark - 8 p.m. MSU campus will go dark as they light the M on Mount Baldy. The event is put on by several groups across campus, including the PACE Board, Residence Life, Facilities Services, the President's Office, and ASMSU.
Friday
Blue & Gold Friday - Wear your best Blue & Gold gear.
Homecoming Yardy! - 5 to 7:30 p.m. Formerly Homecoming Carnival, students can play games and eat food on the Intramural Turf Field.
Saturday aka CATurday
BroadCATS - 11 a.m. Broadcast from Bobcat Stadium this virtual experience will have an ESPN gameday spin-off. The special will feature former Voice of the Cats, Tyler Wiltgen, former Bobcat Football player, Ben Fjare, and Montana's Voice of Agriculture, Lane Nordlund. You can register or watch the feed here.
MSU Throwback game: NAU at Montana State - 12 p.m. Rebroadcast of the game from  September 28th, 2019 shown on SWX.
Bumpfest - 1 to 4 p.m. in Bobcat Lot south of the Brick Breeden Fieldhouse. Students, faculty and staff can show off their vehicles and have a chance to win the best decorated best off-road or most run-down cars. There will be food and music provided. Register in advance here.
MSU Homecoming Photos