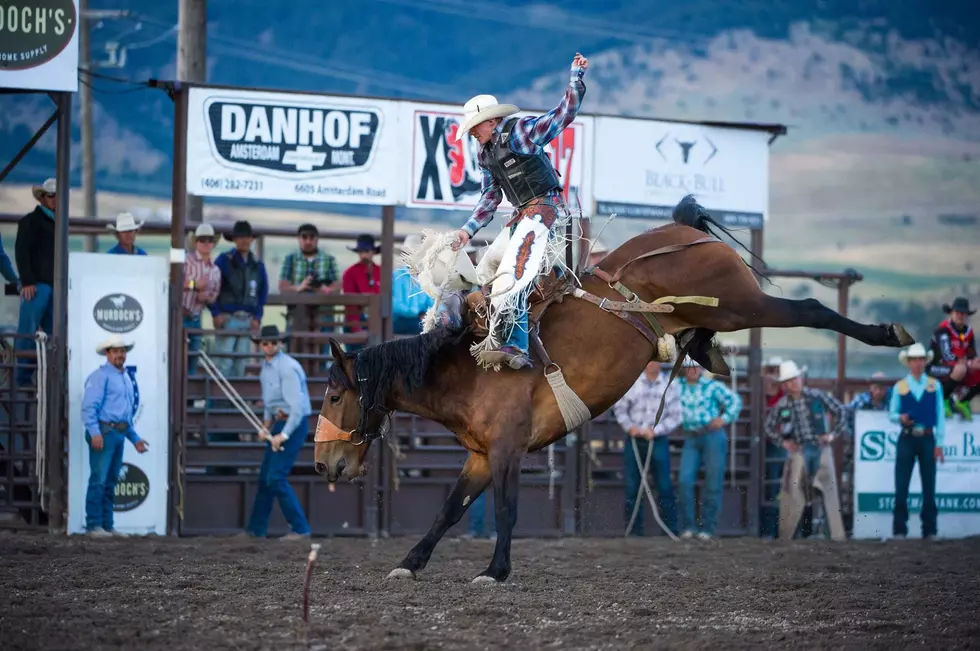 Bozeman Stampede Canceled For 2020
RIC ANDERSEN
The Bozeman Stampede announced on Friday afternoon that this year's rodeo is canceled. Traditionally held in August at the Gallatin County Fairgrounds Arena the Bozeman Stampede is three nights of exciting PRCA rodeo action, along with infamous Bull Scramble.
The Stampede was putting in every effort to host an event. Even attempting to plan a Drive-In Rodeo. Unfortunately, there were a few too many obstacles and risks when it came down to hosting the event.
The following statement was released by the Bozeman Stampede:
I am sad to officially announce the 2020 Bozeman Stampede is officially canceled.

Before I read a ton of comments on this saying "another organization calls it quits as our government steals our rights. Apparently, no-one wants to be free anymore, if I ran a rodeo… blah, blah, blah" I want to say one thing.

We tried…

We tried like hell…

It became very obvious around June or so that any chance of having our rodeo at the fairgrounds was impossible. Mostly because the county that determines whether or not events like this can happen owns the facility. They could remove our access to it at any time. We never even attempted to go down that route once the fair was canceled.

But we are dreamers…

Rodeo on the moon, just kidding. We decided we would shoot for Drive-In Rodeo. We had a location out in Logan that was pretty darn cool, the owners were great and excited and we just needed to get the pieces together.

They didn't… as you can imagine there are about 567,234 things that go into a normal rodeo and doing one out there just had too many obstacles and the financial risk of the event got to be too great. So here we are, we're sorry we can't get a little western with you this year.

There are A LOT of people that put in real hours to almost pull this thing off, people that really care about this community. We almost got it done. Please support your local youth Ag programs in our absence and we can't wait to see you in 2021.

COVID sucks...
Bozeman Stampede Pictures