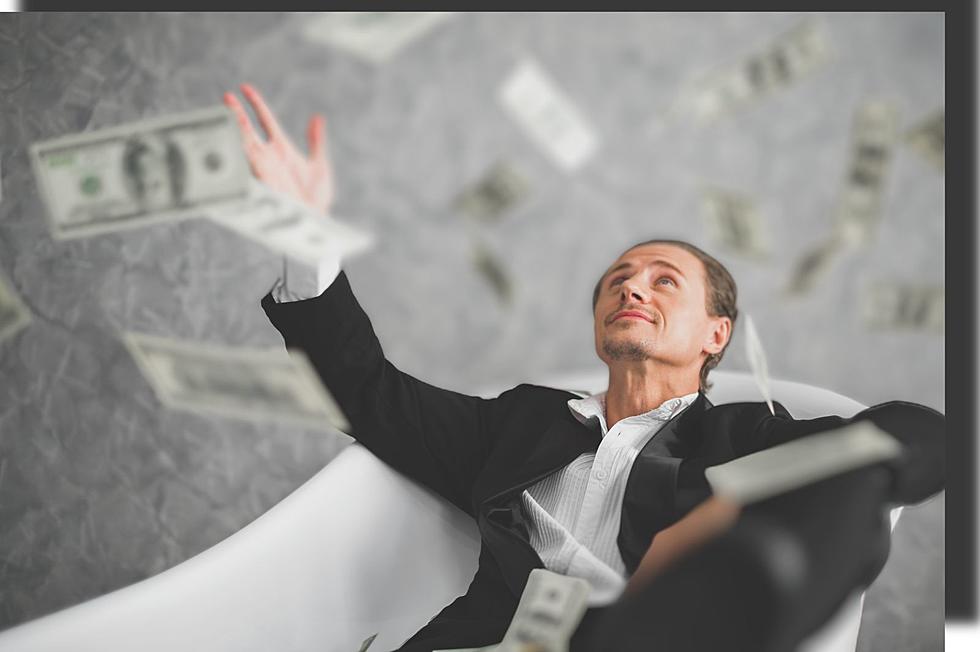 This One Easy Purchase Could Make You A Millionaire In Montana
Canva
Let's be honest, we all dream of the day we get to tell our boss to take a hike and we get to take a month long vacation. Then we snap out of lala land and head back to reality and realize that this isn't possible... either is early retirement. Or is it?
Every November the people of Montana rush to the local store to pick up a Montana Millionaire ticket.
This year marks the 17th year of Montana Millionaire but things will be a bit different, in a good way.
Here are two things that will be changing for the Montana Millionaire Raffle:
they have increased the tickets to 380,000 available (last year there were 280,000 tickets available).
they are adding an additional million dollar ticket. Last year there were two, one million dollar tickets, this year there will be three.
4,100 lucky people will be instant winners of either $100 or $500 dollars. That doesn't sound like a bad win at all if you ask me.
There will be two early bird drawings with the first drawing on November 24th for $25,000, and the second on December 15th for $100,000. The three Grand Prizes, the $1 Million dollar winners, will be drawn on December 26th.
Each ticket costs $20 and people are encouraged to purchase tickets the first or second day of sales. Last year all 280,000 tickets available were sold out within 30 hours. Hence the reason for additional opportunities to win this year and an increase of tickets available.
Tickets for Montana Millionaire go on sale November 1st at 5:30 AM.
What would you buy if you woke up on December 26th and found out you were 1 Million dollars richer?
'Once in a Lifetime' Montana Ranch for Sale
The Grey Wolf Ranch in Seeley Lake, Montana is an impressive property with a long history and classic, Montana features.
5 Best Christmas Towns in Montana
Looking for the perfect place for a winter vacation in Montana? Here are a few of the best places to visit!
Gallery Credit: Jesse James
10 Montana Grocery Items That Could Be In Short Supply In 2023.
The last couple of years has been rough for a lot of Montanans as the supply chain was disrupted over the whole pandemic. Of course, we're now a few years removed, and yet certain items are still hard to come by.
Although we've "officially" moved on, there are now other factors that are being blamed for higher prices and lower supply. The war in Ukraine, high fuel costs, lack of manpower, etc. It seems there are several reasons behind it, and none of them look like they're in our favor as consumers.
So what does this all mean? It means that we're looking at a possible shortage when it comes to groceries. Sadly, most of the items on the list are staples that we tend to use on a regular basis.
Gallery Credit: Derek Wolf