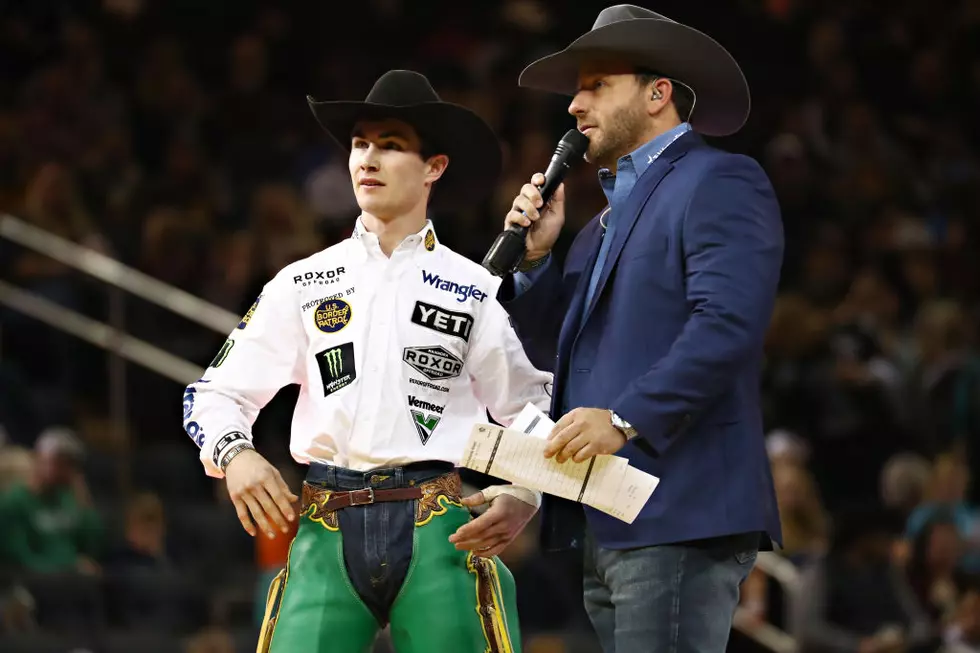 PBR Champion Jess Lockwood Injured; Expected to Be Out 6 Months
Getty Images
Volburg, Montana, PBR rider Jess Lockwood suffered a major injury this past weekend and is expected to miss at least six months of action. Lockwood had just finished a 91.5 ride but caught his spur on the bull's flank on the dismount. He ended up tearing his hamstring away from the bone.
Here's the ride below and Lockwood's comments about it that he posted on his Instagram account on Tuesday.  The ride occurred at the the Caterpillar Classic in Kansas City, Missouri, atop of the bull I'm Legit Too.
Only a few months ago, Jess was crowned the 2019 PBR World Champion. He's the youngest 2-time champion in the sport.