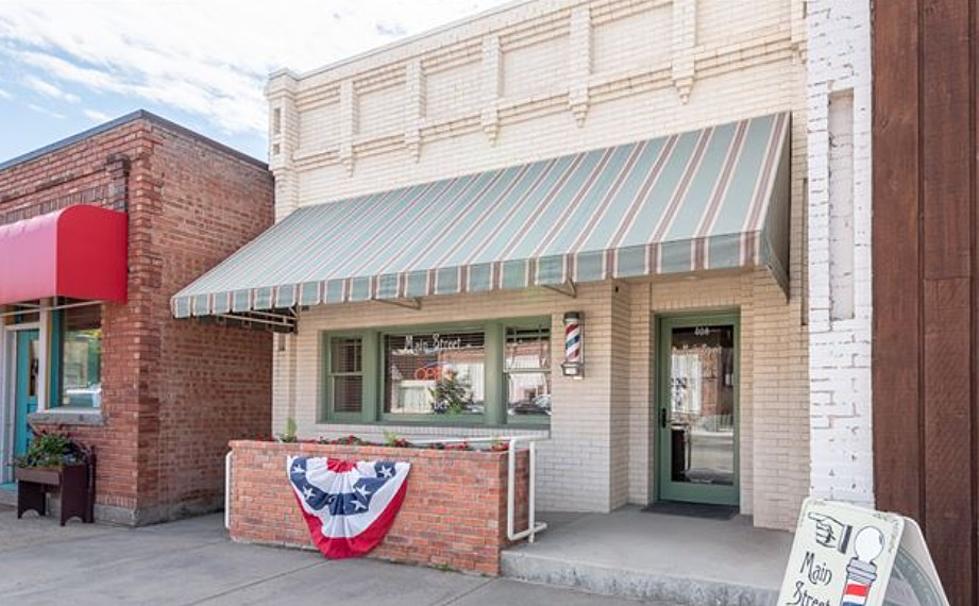 Need to Escape Bozeman? Become the Barber of Townsend, Montana
Townsend Barber 1 - Jeannie Steele - BizBuySell
I found a deal for someone looking to bail out of the Bozeman rat race, and it's exactly ONE HOUR away in Townsend. Way more affordable and Townsend's a cute little town right on the river.
So here's what I found: an adorable building in Townsend that currently is used as a barber shop WITH an apartment attached for $399K. The property address is 408 Broadway, Townsend, MT.
It's still a chunk of change but as far as real estate/business opportunities I've seen in the area, it's a pretty sweet deal, IMO. And it's incredibly close to Bozeman and Helena. From what we can see of the pictures, the building interior is cute as hell. (I don't know anything about being a barber or a hair stylist, but I'd certainly walk in here as a client.)
"Well established turn-key barbershop business in a friendly small town atmosphere." (via BizBuySell.com) The property is currently listed by Jeannie Steele of J Steele Realty.
According to the official listing at BizBuySell (as of April 13th, 2022):
WHERE: Townsend, Montana
TYPE OF LISTING: Business and Real Estate
SQUARE FOOTAGE:1,471
ADDRESS: 408 Broadway Street, Townsend, MT
CURRENT PROPERTY EXPENSES: Taxes, Utilities, City water, sewer and trash, Internet.
CURRENT USE OF PROPERTY:1 bedroom rental. Front of the building is a barbershop
LISTING PRICE: $399,000
I think the coolest part of this property is the apartment that's attached and included. It's not huge, but you'd have a place to live or a rental unit for some cash flow. Heck, you can't buy a tiny condo in Bozeman for less than $450K so comparatively, it's a bargain.
What does the official BizBuySell.com listing have to say?
Well built 2009 poured concrete block construction. Meticulously maintained, this building has a barbershop, 1 bedroom/1 bathroom apartment and basement with lots of storage space. The building has radiant floor heating throughout, central air conditioning and has an engineered wood floor and ceramic tile. Parking available in back of building as well as street side.
Townsend is 65 miles from Bozeman and 31 miles from Helena so you're close to bigger towns when you need it. Townsend itself has a population of 1,800 per the 2020 census.
15 Things Idahoans Have to Explain to Out-Of-Towners
Idaho, The Gem State, Home. Whatever you call it, there is no question that it is a very special state. Idahoans, especially natives know these things to their core and sometimes get annoyed when it has to be explained over and over to non-Idahoans. This list was inspired from
movoto.com
.