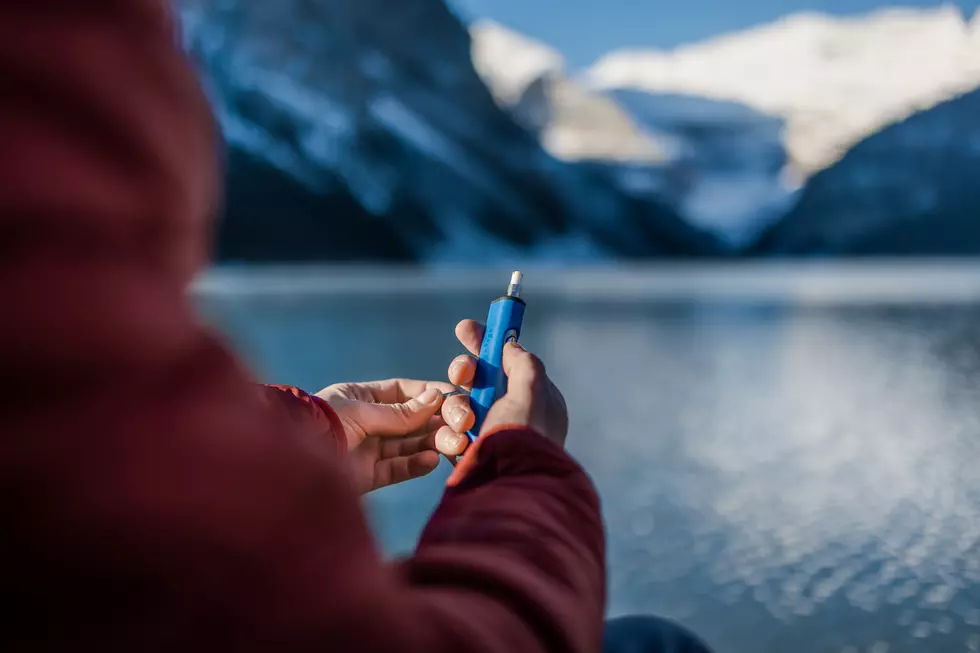 Montana Teens Overdose On This Legal Drug. Have You Heard Of It?
Photo by NisonCo PR and SEO on Unsplash
Recently, three 14-year olds overdosed at Billings West High School. According to MTN News, two boys were brought to the hospital and the third was sent home with an adult.
These overdoses put the school in a soft lockdown until they felt they had the safety of the students under control.
The boys had apparently ingested a substance that is known as "dab". Some have never heard of "dab" or "dabbing," though it's essential that both parents and children are educated about what they're putting into their bodies.
WHAT IS DAB OR DABBING?
Dabs or dabbing are the names for the use of concentrated butane hash oil (or BHO). It is a relatively new method of administering/ingesting cannabis that involves the inhalation of highly concentrated tetrahydrocannabinol (THC), the main active chemical in cannabis.

 
WHAT ARE SLANG WORDS FOR DABBING?
There are slang words for almost everything these days. Some drugs have so many slang words, it's hard to keep up with them. Right now dabs are also being referred to as: wax, shatter, amber, honeycomb, or budder.
IS DABBING WORSE THAN USING MARIJUANA?
With marijuana being legal in many states, it is becoming less and less of a concern when you hear of people using it recreationally. The problem is that dabbing has an exponentially higher level of THC than marijuana. You get a high instantly instead of over a period of time. Any drug used by young kids is likely unsafe, and strong ones are extremely concerning. UNLESS of course, their medical physician has prescribed it to them.
Research suggests that dabs or BHO can have a THC concentration of 80% in comparison to traditional cannabis, which has a concentration of about 10% to 15% THC- Very Well Minded Website
CAN YOU OVERDOSE ON DABS?
It is possible to overdose on dabs. However, an overdose likely won't be fatal. In the case of an overdose, some of the signs to watch for are (according to verywellmind.com):
anxiety
Hallucinations
Hypotension (increased heart rate and blood pressure)
Nausea and vomiting
Panic attacks
Paranoia
IS DABBING ILLEGAL IN MONTANA?
Montana law allows concentrates for medical marijuana patients so dab rigs may also be allowed. It IS however ILLEGAL for people under the age of 21.
With the drug problem we have on the rise in Montana, our youth using these drugs is something worth paying attention to. Regardless of where they're getting it from, drug use by young kids has to come to an end.
cc: MTN News
Famous People You Didn't Know Were From Montana
Montana's got some pretty famous faces throughout history, but did you know these celebrities are originally from the Treasure State?
10 Alternative Rock Songs Written Under the Influence of Alcohol or Drugs
Drugs are a part of life. They are also a part of rock — even alternative rock. So because heavy metal and classic rock already have so many inebriated tales of their own, here are a few from the alt-rock end of things.