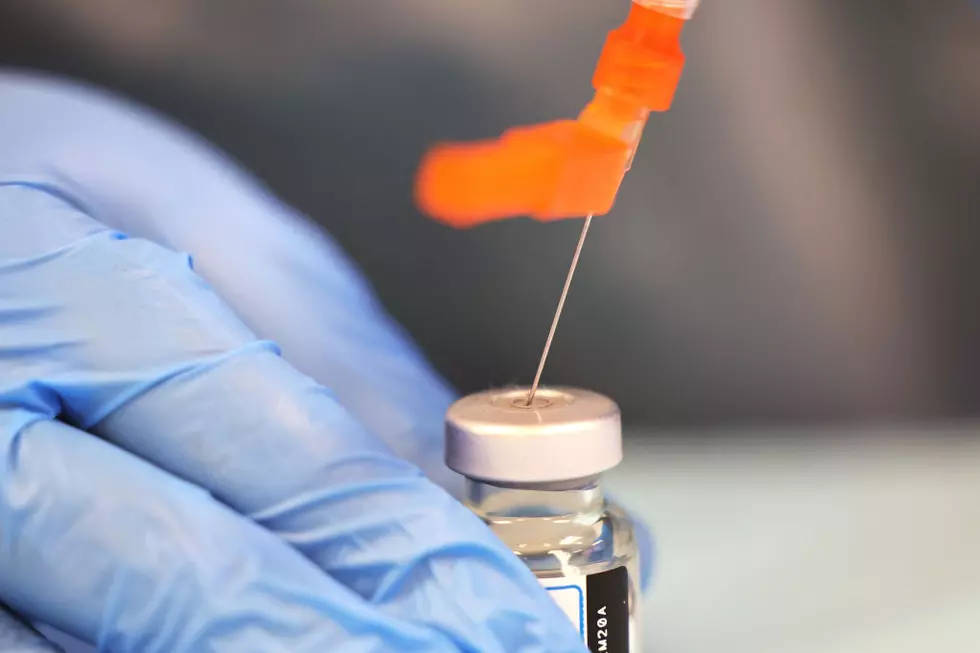 Montana #1 in the Nation for COVID Vaccine Distribution
(Photo by Michael M. Santiago/Getty Images)
Governor Greg Gianforte's office announced Wednesday that CDC data shows Montana is the most efficient state in the nation for administering doses of the COVID-19 vaccine received by the federal government.
According to the CDC, Montana has administered 243,015 doses of the COVID vaccine out of the 260,385 we've received. That means 93% of the COVID vaccine doses have made it into arms. We are tied with New Mexico for the top spot.
"Thanks to the dedication and tireless work of our health care heroes, Montana leads the nation in efficiently administering the doses we receive from the federal government," Governor Greg Gianforte said. "I encourage all Montanans to join me in recognizing our public health officials and health care workers for their fantastic work."
Last week, Governor Gianforte held a press conference where he expressed some frustration with the Federal Government fo not getting enough doses of the vaccine to Montana. Other elected officials like Democratic Senator Jon Tester and Republican Senator Steve Daines agreed with the governor. They both sent separate letters to the Biden administration asking for more.
"Montana is receiving one of the lowest per capita allocations of COVID-19 vaccine doses in the country," wrote Senator Tester, D-Montana, to President Biden. "I am concerned that Montana is not receiving its fair share despite the state's strong record of efficiently distributing shots. I urge you to swiftly provide additional vaccines to Montana to ensure public health officials can get folks vaccinated."
Senator Daines and Montana Congressman Matt Rosendale teamed up to send a similar letter to President Biden, echoing what the governor and Sen. Tester said. "As members of the Montana Congressional delegation, we write to you today regarding Montana's limited COVID-19 vaccine supply and support for Governor Gianforte's requests for an immediate increase in vaccine doses to Montana . . . It is deeply troubling to learn from recent Centers for Disease Control and Prevention (CDC) data that Montana ranks near the bottom in terms of COVID-19 vaccine allocations to states by the federal government. Our state receives approximately 18,500 first doses per week, while it requires at least 25,000 to 30,000 first doses per week to satisfy current demand."