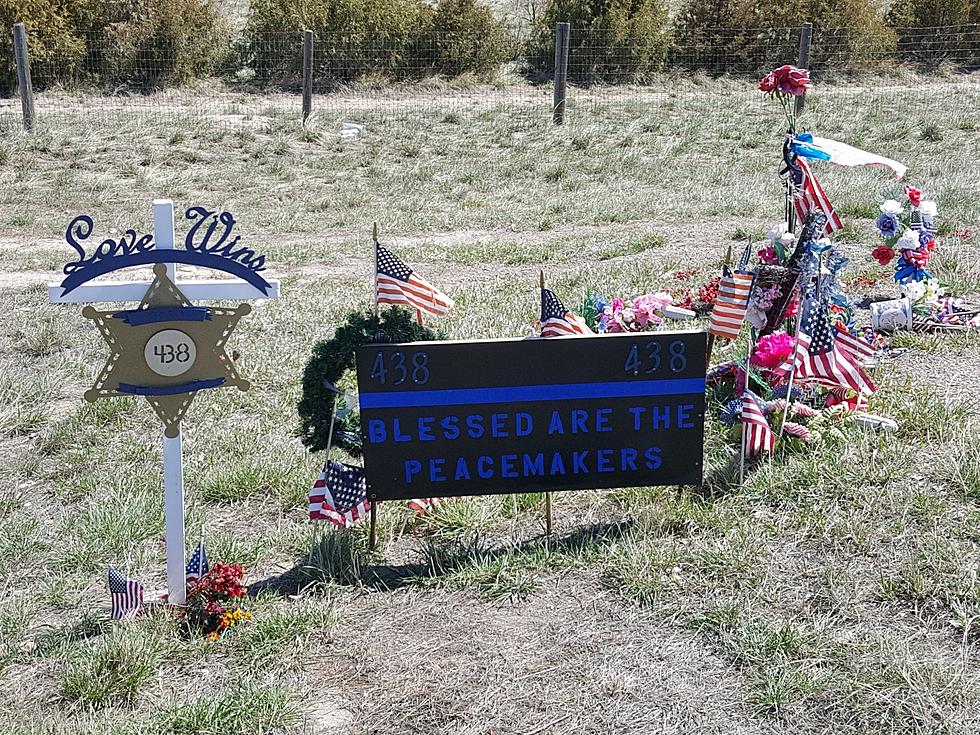 Mason Moore Memorial Highway Dedication Thursday
photo by Dave Wooten
Two years to the day that Broadwater County Sheriff's Deputy Mason Moore lost his life in the line of duty, the stretch of highway where he was killed will be dedicated in his honor.
Thursday morning, May 16, at 11 a.m. a highway sign dedication will take place at mile marker 109 on Highway 287 just outside Three Forks, Montana. Jodi Moore, Mason's widow, is expected to speak at today's ceremony.
Following the dedication of the highway, there will be a picnic at nearby David Delaittre Memorial Park.
Deputy Sheriff Mason Moore was shot and killed on May 16, 2017, while in pursuit of a vehicle near mile marker 109 on Highway 287, south of I-90.