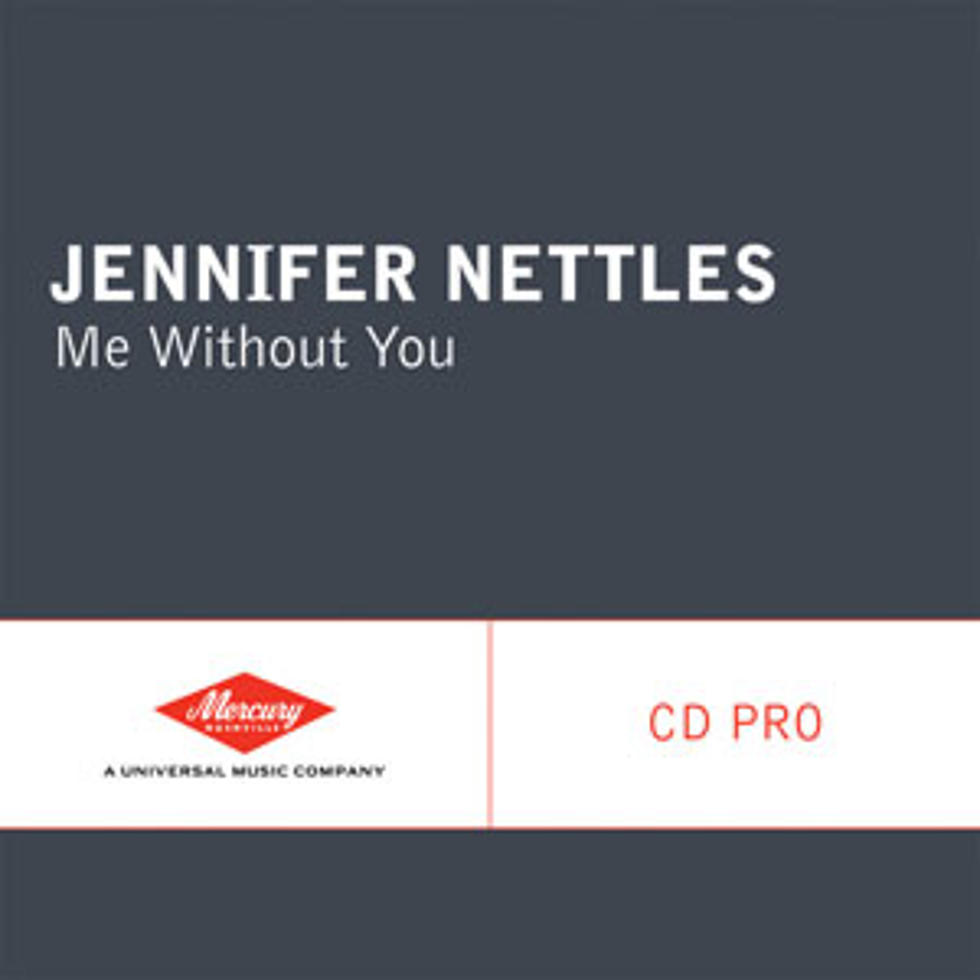 Jennifer Nettles, 'Me Without You' [Listen]
Mercury Nashville
Jennifer Nettles delivers her purest vocal spotlight since 'Stay' on her new single 'Me Without You.' A few instruments loiter in the background, but for the most part, the ballad is just her over an acoustic guitar. Fans of her duo's biggest hit will appreciate this performance.
Lyrically, there are some similarities, but this track stands on its own. The healing is complete by the time she begins to sing, resulting in three-and-a-half minutes of redemption that will inspire any woman (or man) in a similar situation.
"A little kiss of freedom / I'd forgotten how that tastes / A little room for breathin' / And then you're on your way," Nettles begins. "There's a million little reasons for this smile on my face / Without those tears in my eyes / I'd bet you'd hardly recognize / Me without you."
Like most songs on the 'That Girl' album, 'Me Without You' is precise and emotional. Nettles proves she's as strong as a songwriter on her own as she is with longtime partner Kristian Bush. Tim Owens and Derek George are listed as co-writers on this track.
"And I never knew / That I could fly so high / And the sky could be this blue / I can't believe it's real, so this is how it feels / Me without you," she offers during the chorus.
The scope of the story doesn't provide the cathartic realization necessary to really leave one tingling, but her message is still plenty inspiring. The more experimental title track didn't fare well on radio, but this more straightforward ballad should do better.
Why Fans Will Love It: In contrast to 'That Girl,' Nettles leans against a simpler production and the strength of her voice. She's a vocal talent capable of giving big performances, and she delivers on 'Me Without You.'
Key Lyrics: "Well you left the cage door open / And your pretty bird just flew"
Did You Know?: Nettles uprooted her family and moved to California part-time to record 'That Girl.' She tells CMT she set up a nursery in the studio, and when her then five-month-old son needed to eat, her husband or mom would come get her. They'd spend quality time together, then get back to work.
Listen to Jennifer Nettles, 'Me Without You'