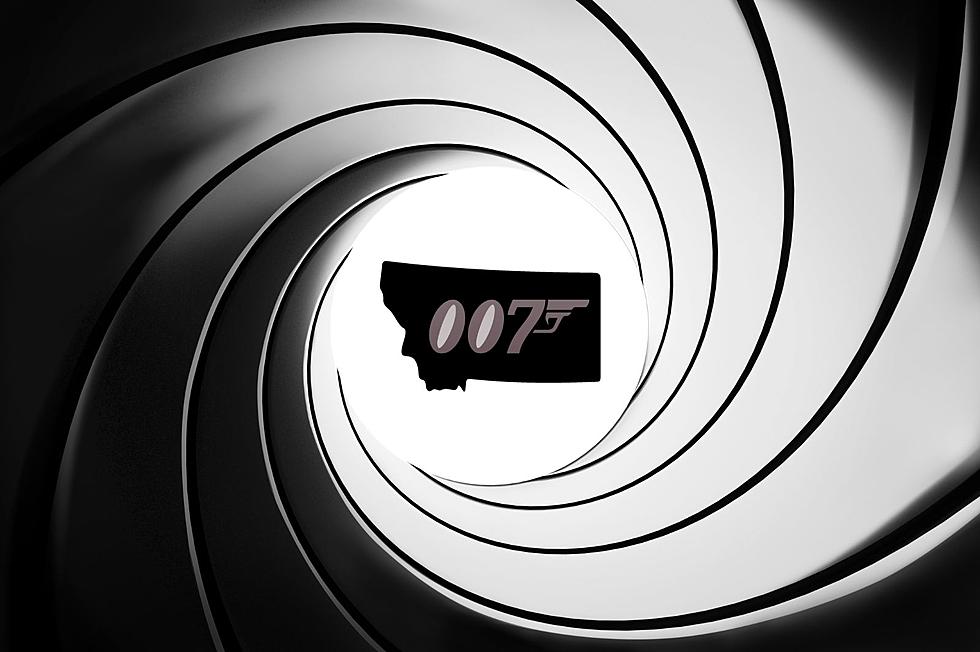 James Bond In Bozeman? Famous Actor Spotted Relaxing In Montana.
Credit: Canva
Montana is a popular place for the rich and famous.
With high-end resorts and exclusive neighborhoods like the Yellowstone Club, most Montanans are used to hearing about celebrity sightings and encounters, however, it's not always pleasure that brings celebrities to Big Sky Country, sometimes it's work, which happens to be the case for a very popular actor.
However, all work and no play certainly isn't fun, so it shouldn't come as a surprise that when celebrities are here filming, they take a little break and enjoy all that Montana has to offer and that's exactly one Hollywood Star did in the Bozeman area.
There are few characters in cinema that are more famous than James Bond, so you can imagine that more than a few heads were turned when one of the actors who played the iconic 007 was spotted enjoying himself at one of our local hot springs.
We told you last week that some big-name actors were in the area filming a western over at the Livingston Movie Ranch called Unholy Trinity and it appears that one of those actors enjoyed a day over at the Bozeman Hot Springs. Before we reveal the actor, let's take a look at some of the big celebrity sightings from last year.
The 13 Best Celebrity Sightings in Montana During 2022
Many folks love coming to Montana to unwind and enjoy themselves, and celebrities are no different. Here are the best celebrity sightings of 2022.
Gallery Credit: Will Gordon
It's being reported that Pierce Brosnan decided to take a soak at the popular Hot Springs. Bronson, along with Samual L. Jackson are in Montana to film the movie and of course, this isn't the first time Bronson has spent time in the region filming. Brosnan starred in Dante's Peak back in 1997 which was filmed in Wallace, Idaho.
The Irish-born actor played the role of James Bond in four different installments of the series starring in GoldenEye, Tomorrow Never Dies, The World Is Not Enough, and Die Another Day and for many fans of the franchise, was their favorite Bond.
Have you ever encountered a celebrity while in Montana? If so, who?  Let us know by sending us a message on our radio station app.
Seven Celebrities You Might See in Montana
Montana's a fashionable place these days and some of the most famous people in the world are flocking to it. Here's who you might spot out and about in Montana.
Gallery Credit: Will Gordon
Four Best Picture Films Set/Filmed in Montana
The Academy Awards are coming up on Sunday, March 27th and we decided to take a look that e whole history and see what films were set or filmed in Montana that have been nominated for Best Picture.
Gallery Credit: Will Gordon
Fame and Fortune: These Are the Richest Celebrities in the World
Stacker
compiled a list of the world's richest celebrities using data collected from
Celebrity Net Worth
's rankings by current net worth.
Gallery Credit: Stacker