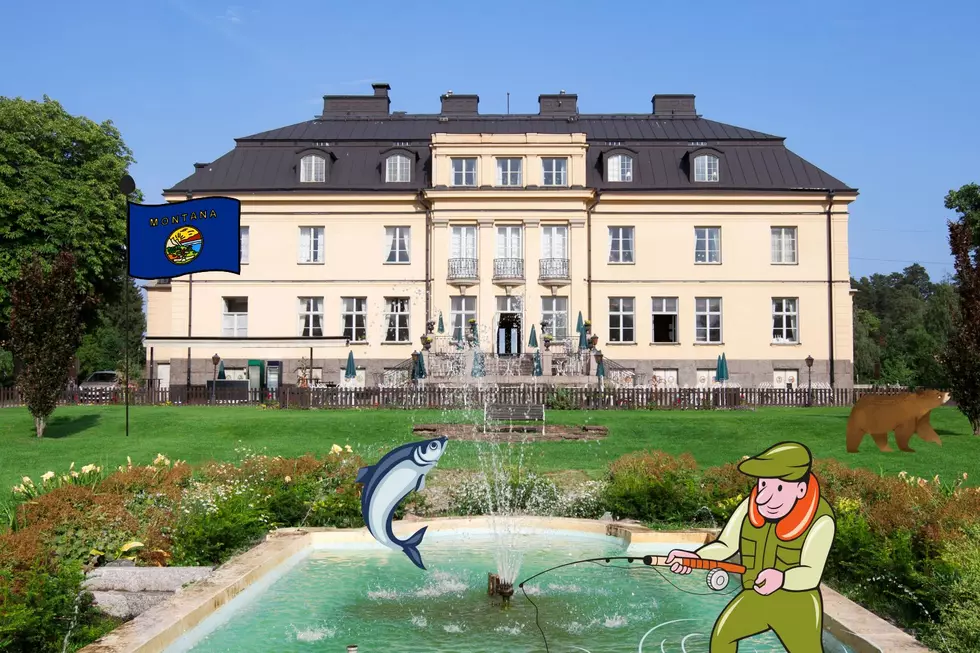 Is This The Montana Dream Home? According To New Data, Yes.
Canva
When folks think of living in Montana, they often think of rustic, log homes on an open range, or secluded in between majestic mountains.
In fact, many people move here to live the whole "Montana Dream" and they can't wait to decorate their new home with cowhide furniture, fur rugs, and expensive animal trophies that they didn't hunt.  But what do Montanans want when it comes to their dream home? What style do they prefer?
According to new data from CouponBirds, you just might be surprised as to what a Montanan's Dream Home looks like.
The data goes on to say that:
Montanans, for example, would choose a 5-bed Pueblo Revival style home set in the country complete with a swimming pool, solar panels, double garage, large backyard, modern kitchen, and open plan living, complete with a steam room.
Created by CouponBirds • Viewlarger version
For those of you that might not be familiar with the "Pueblo Revival" style, think southwestern adobe, which is extremely popular in Arizona, New Mexico, and California. I'll be honest, while it is not my preferred style, I haven't seen a whole lot of that around here in southwestern Montana.
Personally, I'm more of a rustic/modern type of person, but to each their own.
It seems one of the advantages of the Pueblo style is the ability to handle extreme temperatures, and if that is the case, that would make some sense of why it would be popular here in Montana.
So what do you think?  Is a "Pueblo Revival" house your dream home? Let us know by sending us a message on our station app.
Want A Montana Dream Home? This One Will Cost You 30 Million.
Montana has beautiful homes throughout the state, however, Montana is also home to one of the most exclusive gated communities in the world, the infamous Yellowstone Club. Properties are limited, so that means they're very sought after and expensive. Hence, why many of the Yellowstone Club's residents are often A-List celebrities, athletes, and some of the richest people in the world.
Check out this stunning 7 bed/7 full bath Montana home located on 3 acres located in the Yellowstone Club.
Check Out These 4 Amazing Bozeman Properties
Bozeman has its fair share of impressive homes. From rustic cabin to sleek modern, you are certainly likely to find something that suits your style. The question, of course, is can you afford it once you find it?
With the median single-family home price right around 865 thousand dollars, it might be hard to get into the home of your dreams.
However, for those of you with a big bank account, or if you just enjoy looking at top-end properties, we have 4 amazing homes for sale in the Bozeman area that you have to check out. From incredible views to amazing kitchens, check out these jaw-dropping homes.