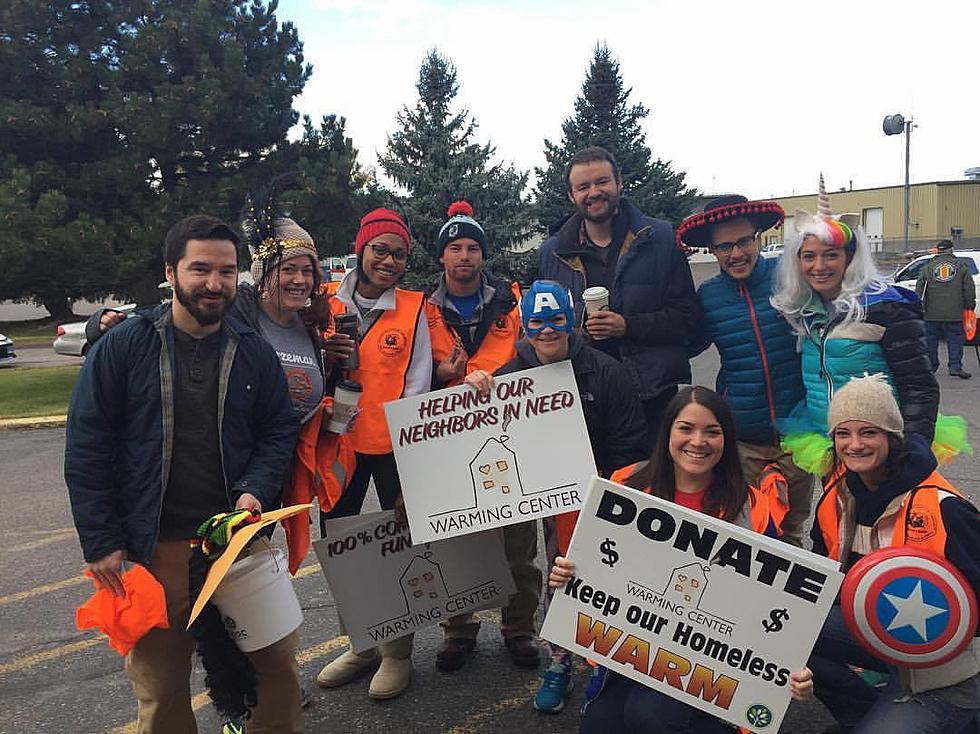 HRDC To "Fly Signs" Again For Warming Center
Photo courtesy of HRDC
This year has been very busy for HRDC's Warming Center; Bozeman's seasonal homeless shelter.  They have had so much demand, an overflow location is needed to accommodate the additional number of families and homeless.
With this additional location, HRDC's Warming Center is in need of additional funds so they can keep providing shelter until March 31st.
HRDC's Warming Center will be "flying signs" again around town on Saturday, February 3rd in order to raise money.  Volunteers will be at busy locations around Bozeman with signs in order to increase awareness.
If you would like to volunteer please contact Alyssa via email or call 406-585-4879.  HRDC's Warming Center needs volunteers for February 3rd from 9 a.m. to 2:30 p.m.