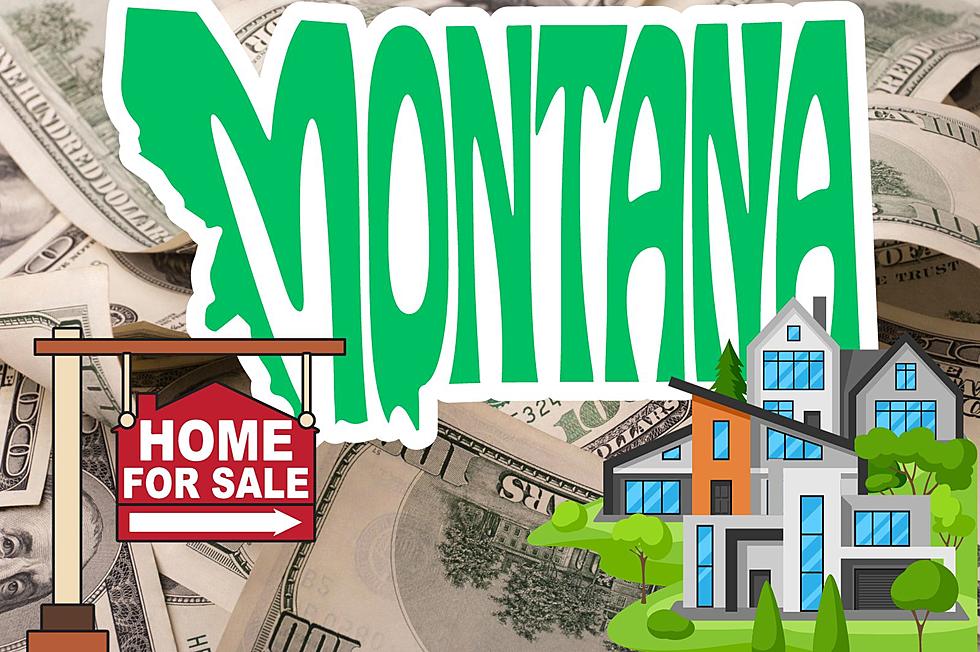 HGTV Says This Is The Most Expensive "Neighborhood" In Montana
Credit: Canva
If you've spent any time looking at property for sale in Montana the last few years, then you're well aware that living the "Montana Dream" isn't cheap.
Whether you're looking for land to build, a house to buy, or an apartment to rent, you are going to pay premium prices. While certain towns are more costly than others, prices have increased all across the state which has resulted in lots of Montanans struggling to achieve home ownership or even paying their rent every month.
However, if money is no object and you're looking to live the high life, one Montana "neighborhood" might just be what you're looking for.
HGTV came out with their list of the most expensive neighborhoods in each state and when it came to Montana, you just might be a little bit surprised. So which neighborhood is the most expensive in the state? Someplace in The Yellowstone Club?  Bozeman? Missoula? Whitefish?
Before we reveal the most expensive neighborhood in Montana, let's take a look at the cheapest towns in the state.
These are the Top 8 Cheapest Towns To Live In, In Montana
Have you been contemplating moving to Montana? Maybe you already live here and the town has gotten so expensive you are having to relocate by no fault of your own. The good news, you can stay in Montana by moving to one of the cheapest towns in Montana.
Gallery Credit: megan shaul
According to the folks over at HGTV, the most "expensive neighborhood" in the state is Gallatin Gateway. According to the site, the average home price in Gallatin Gateway is just over 2.6 million dollars:
"Gallatin Gateway is a well-to-do community just west of Bozeman, Montana, with a population of fewer than 1,000 residents. Gallatin Gateway is popular among outdoor recreation enthusiasts who enjoy hiking, camping, and fly fishing. It is home to exclusive ranch subdivisions like Gallatin River Ranch and Black Bull, a private golf community."
Granted, it's a beautiful location with spectacular views and you could be neighbors with a certain celebrity that will remain unnamed, but has been credited with bringing sexy back...allegedly.
Private Montana Island Listed For 72 Million Dollars
The largest private island west of the Mississippi River is located on Flathead Lake in Montana. The island which is well over 300 acres comes with two "villas" The main villa and the guest villa. The main villa is over 45 thousand square feet and has an underground shooting range.
Gallery Credit: Derek Wolf
11 Of Montana's Best Ski Resorts You Need To Check Out
Here are 11 ski resorts and areas that Montanans love. If you live here or are just visiting, this list will help you decide which one is perfect for you!
Gallery Credit: megan shaul
One Of A Kind 39 Million Dollar Montana Home Is For Sale. Check It Out
This home is at 295 Cobble Creek, Bozeman, MT. You can check out the listing on Zillow or Montanalifere.com. The property is listed by Mike Schlauch and Vivian Yoon, PureWest Christie's Bozeman.
Gallery Credit: Megan Shaul