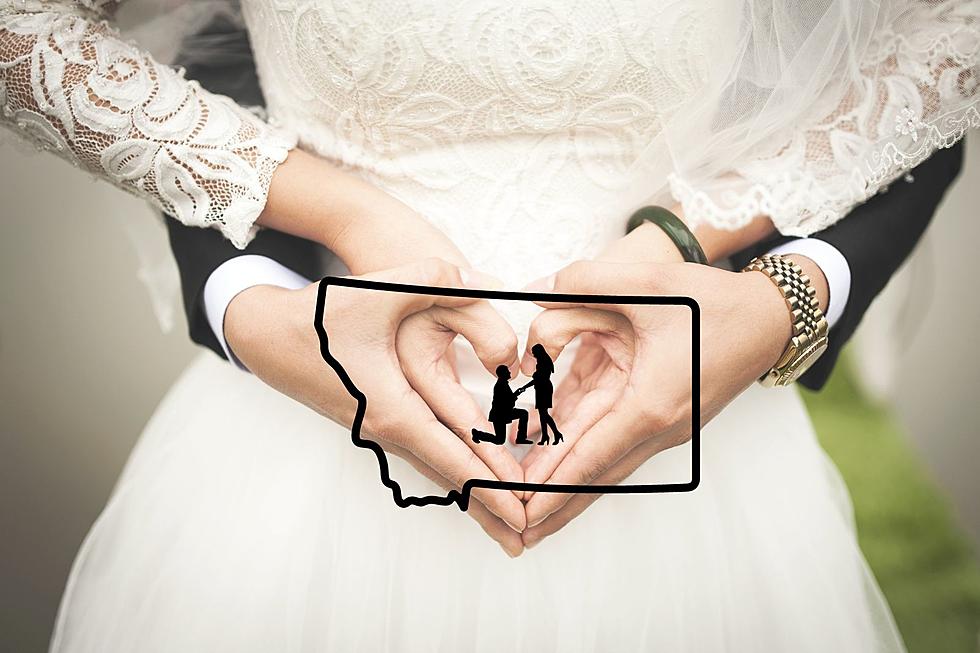 Happily Ever After? Does Montana Rank Near The Top For "I Do's"?
Credit: Canva
There's something special about standing in front of the one you love and exchanging vows in front of family and friends.
Of course, for many, a whole lot goes into planning their wedding, from the perfect dress to the perfect table setting. Should you go with a DJ or a band? Should you have an open bar?  Where should you register? Should there be a meal included? Is the theme more traditional, or are you looking to have a good time?
There are certainly a lot of things to consider, and of course, don't forget that you will have LOTS of input from others, whether you ask for it or not.
As lifestyles change, marriage might not be as important as it once was. However, according to the information some states seem to honor marriage a little more than others, in fact, according to some new data, we now know where each states ranks when it comes to saying "I Do".
The website Mr. Gamble has released its list of States With the Highest Marriage Rates which measures the marriage rate of each state based on population.  According to the data, Montana is one of the states where marriage is still pretty important.
Montana is only two spots away from the Top Spot as The Treasure State comes in 3rd. So which state comes in first? That would be Nevada. Followed by Hawaii, Montana, Utah, and Arkansas to round out the Top 5.
Now, maybe you're thinking, ok, so a lot of Montanans get married, but do those marriages last? Great question, and we happen to have the answer for you.  According to Zippia, Montana ranks 14th for States With the Highest Divorce Rates.
I remember when my wife and I got engaged, we asked our friend, who's a judge and has ruled over many divorce cases what was his marriage advice. Without thinking about it he said "You can either be happy, or you can be right. Choose wisely."
Solid advice.
LOOK: Are these the most fun cities in America?
LOOK: Popular fashion trends from the year you were born
Leg warmers, pillbox hats, and overalls are a few of the most memorable fashion trends over the last 100 years. Take a trip down memory lane and explore these trends.
LOOK: 25 must-visit hidden gems from across the US
From secret gardens to underground caves,
Stacker
compiled a list of 25 must-visit hidden gems from across the United States using travel guides, news articles, and company websites.