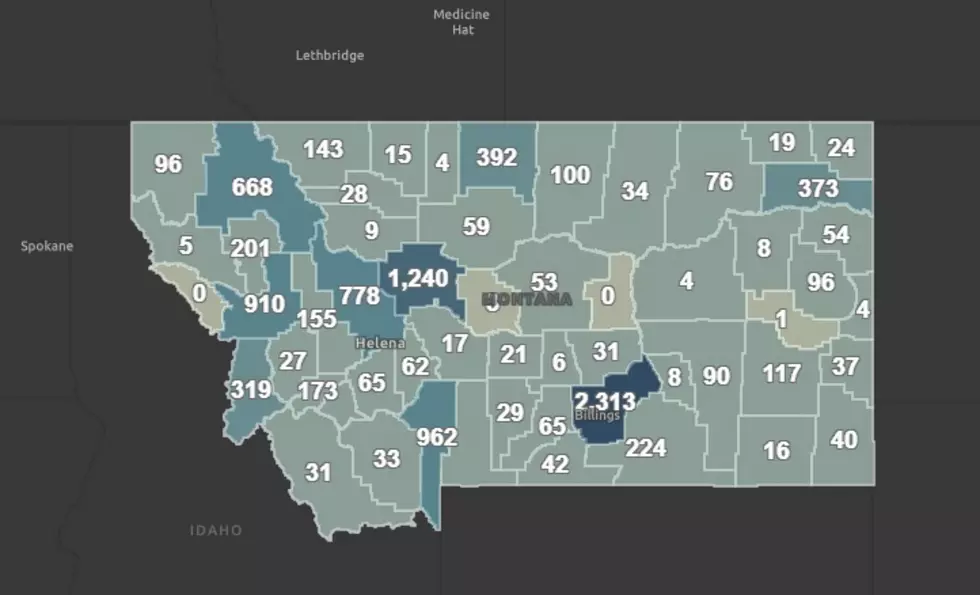 Gallatin County Reports 8th Death From COVID-19
Credit: State of Montana
For the second time this week, the Gallatin City-County Health Department is reporting a death locally from complications associated with COVID-19.
In a press release, the Health Department says the person was a woman in her 90s who was a resident of a long-term care facility. They died at home last week, but the Health Department didn't receive the official death certificate until this week.
"We send our sincere condolences to family and friends," said Matt Kelley, Gallatin City-County Health Department Health Officer. "With record numbers of COVID-19 cases getting reported in Gallatin County, we continue to need the community to step up and take precautions to slow the spread of this virus. We can't do it alone. We need everyone to help their families, friends and neighbors by avoiding large groups, washing their hands, wearing face coverings in public, and staying home when sick." 
This is the eighth death attributed to the coronavirus in Gallatin County. So far, no one under the age of 50 has died in the Bozeman area with COVID-19. Here are the demographics of those who died with COVID-19 in Gallatin County.
50s - 1
60s - 1
80s - 1
90s - 5
The Gallatin City-County Health Department said that no further details would be released regarding this person out of respect for the family.
Matt Kelley, Health Officer for Gallatin County, joined Dave & Ally earlier this week on the XL Morning Show. They talked about the potential of further shutdowns in the Bozeman area due to COVID-19 (Missoula recently issued more restrictions) and also concerns he has with people gathering over the Halloween Weekend. You can listen to the interview in its entirety below.