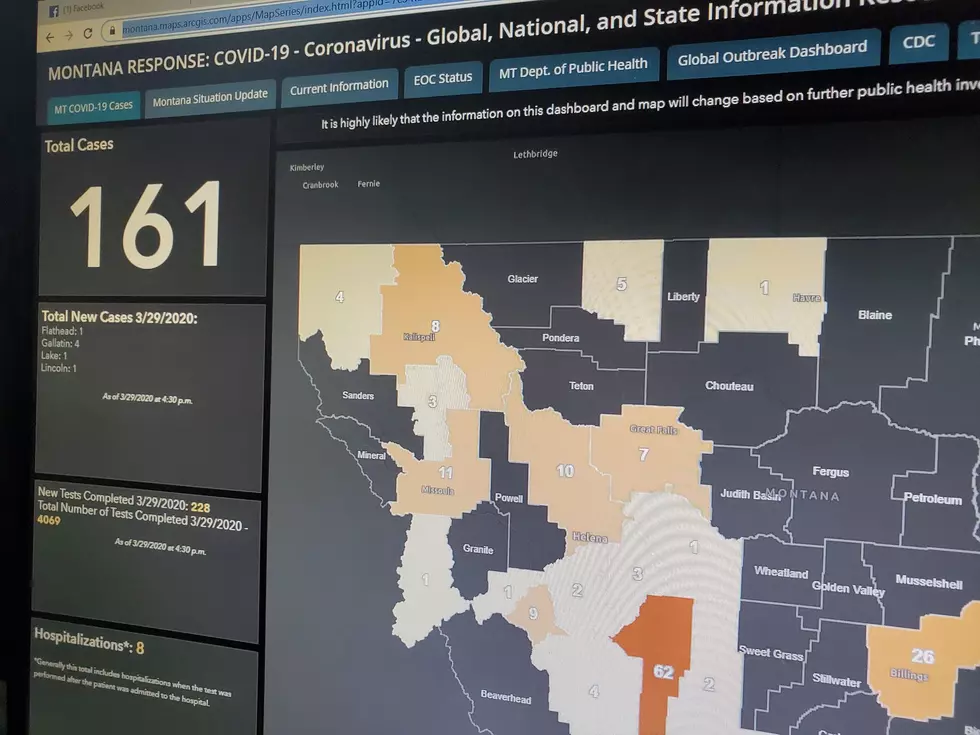 Gallatin County COVID-19 UPDATE: 4 New Cases
Credit: montana.maps.arcgis.com
UPDATE: The Madison County Health Department reported Saturday evening that a woman there lost her life on Saturday to the coronavirus. No details were given about the women's age or medical history.
Four new cases of the coronavirus were confirmed in Gallatin County on Sunday. That brings our total to 62, nearly 3x the number of cases in the county that is currently #2, which is Yellowstone County at 26.
Here is the current breakdown of Covid-19 cases in Gallatin County:
The Gallatin-City County Health Department reports that all Gallatin County cases consist of community transmission, close contact, and travel related history.
Keep in mind that the number of cases is expected to continue to climb as more people get tested. So far, there have been ZERO deaths reported from the coronavirus in Gallatin County.
The U.S. currently has 141,125 cases of coronavirus with a death rate of .7%, according to the latest numbers from the CDC. Italy, which is second to the United States in the number of cases (97,689), has a death rate of 11%.
The state of Montana is reporting 161 cases of the coronavirus, with only 7 new cases reported on Sunday as of 5 p.m. There has been only one death reported in the state as a result of COVID-19.
For the latest COVID-19 cases in Montana, click here.
Please Take Our Poll: