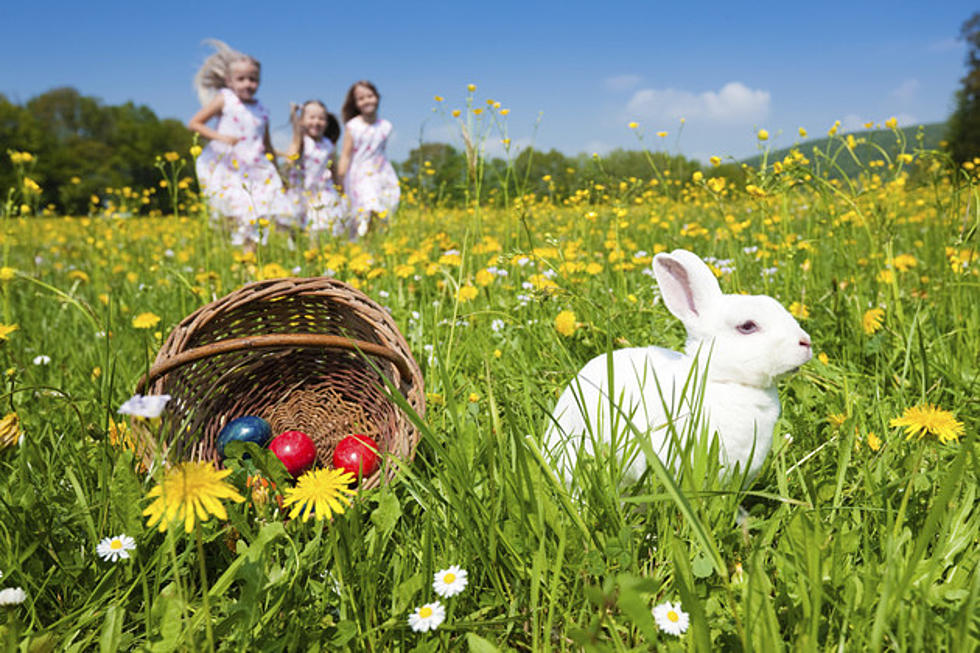 Easter Weekend Things To Do
Arne Trautmann
Celebrate the holiday weekend with some of these local events:
Planning on going hunting for Easter Eggs this weekend?  See a list of local Easter Egg Hunts here.
Meet the Easter Bunny
If you haven't see the Easter Bunny yet you can hop over the the Gallatin Valley Mall to see him in the Macy's Court now through Easter.  Visit him Friday from 4 to 7 p.m. or on Saturday and Sunday from 12 p.m. to 4 p.m.
Celebrate Easter with Journey Church
Join Journey Church on Saturday night at 6 p.m. for a special family worship gathering or on Sunday at 8:30 a.m. 10 a.m., or 11:30 a.m. at the Commons at Baxter & Love for an Easter Service.
Easter at the Salvation Army Chruch
Join the Salvation Army Church for a sunrise Easter service at 8:30 a.m on Sunday.  Following the service, breakfast will be served.  Their regular Easter service starts at 11 a.m. The church is located at the corner of Rouse and Babcock directly next door to the thrift store.
Easter at Venture Church
Join Venture Church at 9 or 11 a.m. on Easter Sunday for a service at the Hub (2595 Simmental Way in Bozeman)
Bozeman Clean Up Day
It's spring cleaning time and is always starts with cleaning up Bozeman after a long winter.  The Bozeman Beautification Advisory Board invites everyone to meet at the Bozeman Public Library between 8 a.m. and noon on Saturday, April 20th to help clean up our town.
Big Sky Pond Skim
Watch skiers and riders give it their all to cross the pond at the 2019 Pond Skim on Saturday, April 20th in Big Sky.  Check out the crazy outfits and cheer for your favorite tricks with skimming begins at 2:30 p.m.
Bozeman Winter Farmer's Market
Shop vendors with fresh greens, cheese, pork, eggs, apples, baked goods, jams, honey and so much more at the Emerson Ballroom from 9 a.m. to noon on Saturday.
Company: A Musical Comedy
Sing along to the Broadway blockbuster, Company: A Musical Comedy, at the Ellen Theater in downtown Bozeman on Friday and Saturday at 7:30 p.m. and Sunday at 3 p.m.  This musical is a winner of six Tony Awards with talented singers, dancers and actors.