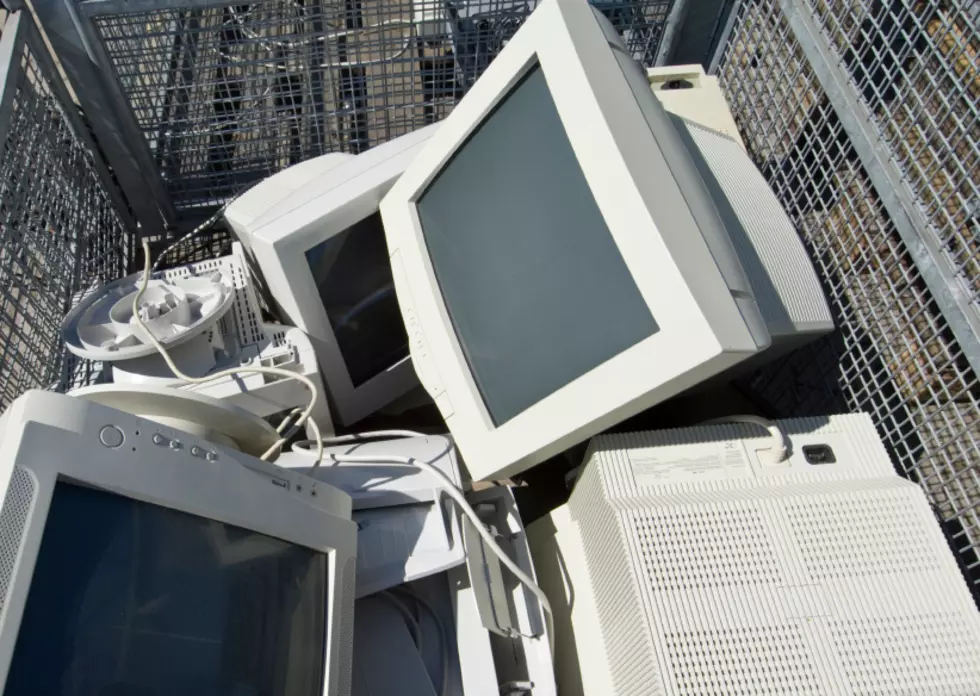 Dispose of Your Old Electronics For Free
Richard Clark/Getty Images
The annual Free Electronic Waste Collection Day is this Saturday, September 26, at the Logan Landfill from 8 a.m. to 2 p.m. The event is made possible by Gallatin Solid Waste Management District and 406 Recycling.
Items that will be accepted are as the following:
computers
monitors
printers
TVs (including CRT, LCD and rear-projection)
radios
digital cameras
mobile phones
routers
scanners
fax machines
DVD players
stereos and equipment
remote controls
keyboards
microwave (clean inside and no tray),
servers, tablets
VCRs
digital clock radios and accessories and cord.
If you're not sure if something is considered e-waste, call 406-582-2493 for clarification.
The items collected will be processed by 406 Recycling to ensure that high environmental standards are followed through the recycling process. All data and personal information will be kept secure until it is destroyed.
Here's How it Works
Customers will need to stop at the gate before the scale house for instructions. If you have other items to dispose, normal trash rates still apply.
While technically not illegal in Montana, it is highly suggested and recommended that you dispose of our computers, cell phones, and TVs responsibly.
Here's Why The Montana DEQ Says You Should Recycle Old Electronics
Electronics contain valuable metals and components that can be used again in another manufacturing process.
Cadmium, hexavalent chromium, mercury, chromium, barium, beryllium and brominated flame-retardant materials are components that can pollute water and air resources without proper disposal or recycling.
Hazardous waste threatens human health and the environment.