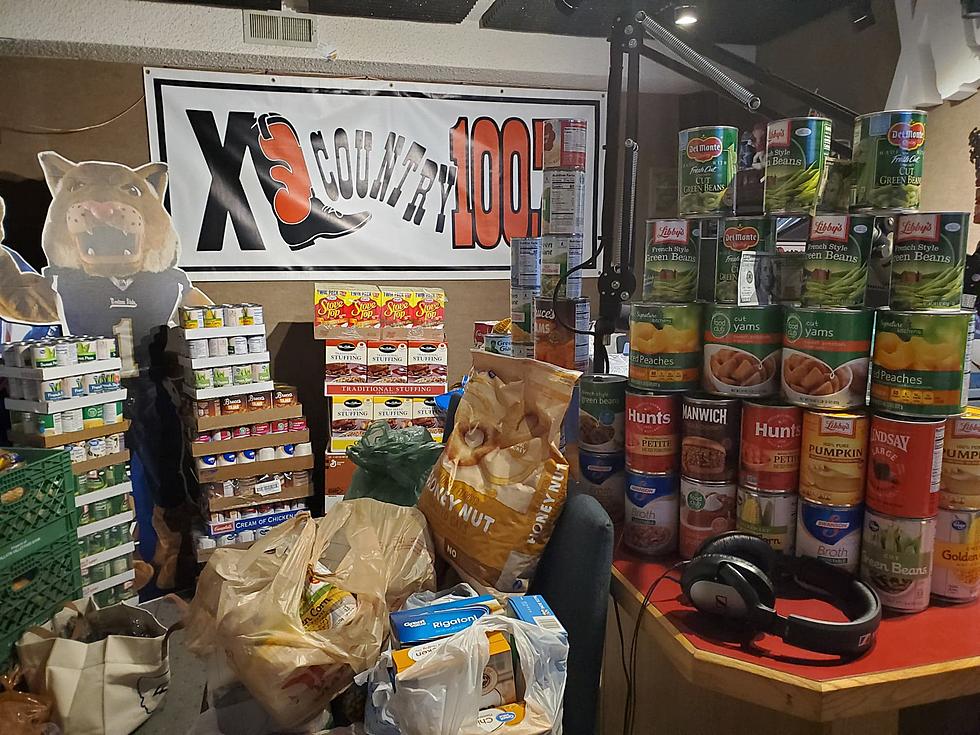 Help Us "Stuff the Studio" to Can the Griz
Photo: Ally H. on XL Country
We're going to make one more FINAL push to Can the Griz, and we need your help! Thursday morning, Dave & Ally are going to Stuff the XL Studio with food for the Gallatin Valley Food Bank!
Can the Griz is wrapping up on Friday so this is our last opportunity to beat the Griz.  Let's make it so we can barely open up the door to the XL Studio because we have so much food. Here's how it's going to work:
Raid your cupboard and bring us some cans or non-perishable food items to the XL studios.
Dave & Ally will be outside collecting donations beginning at 7 a.m. on Thursday morning.
You don't even have to get out of your vehicle. Just pull up curbside at 125 Mendenhall in downtown Bozeman and we'll unload your food for you!
Drop off cash or a check made out to the Gallatin Valley Food Bank.
We do need turkeys, so if you have a frozen turkey to donate that would be awesome!
We'll also have $20 gift cards to hand out to Wild West Local Foods, a new local wholesale meat and fresh seafood market located at 326 E Mendenhall St.
People and businesses are already letting us know they're stopping by with food. Please join us and help us on this Final Push to Can the Griz!
If you can't make it, remember you can drop your donations off at Can the Griz donation bins all across the Gallatin Valley until Friday afternoon.
Fun Through the Years With 'Can the Griz'