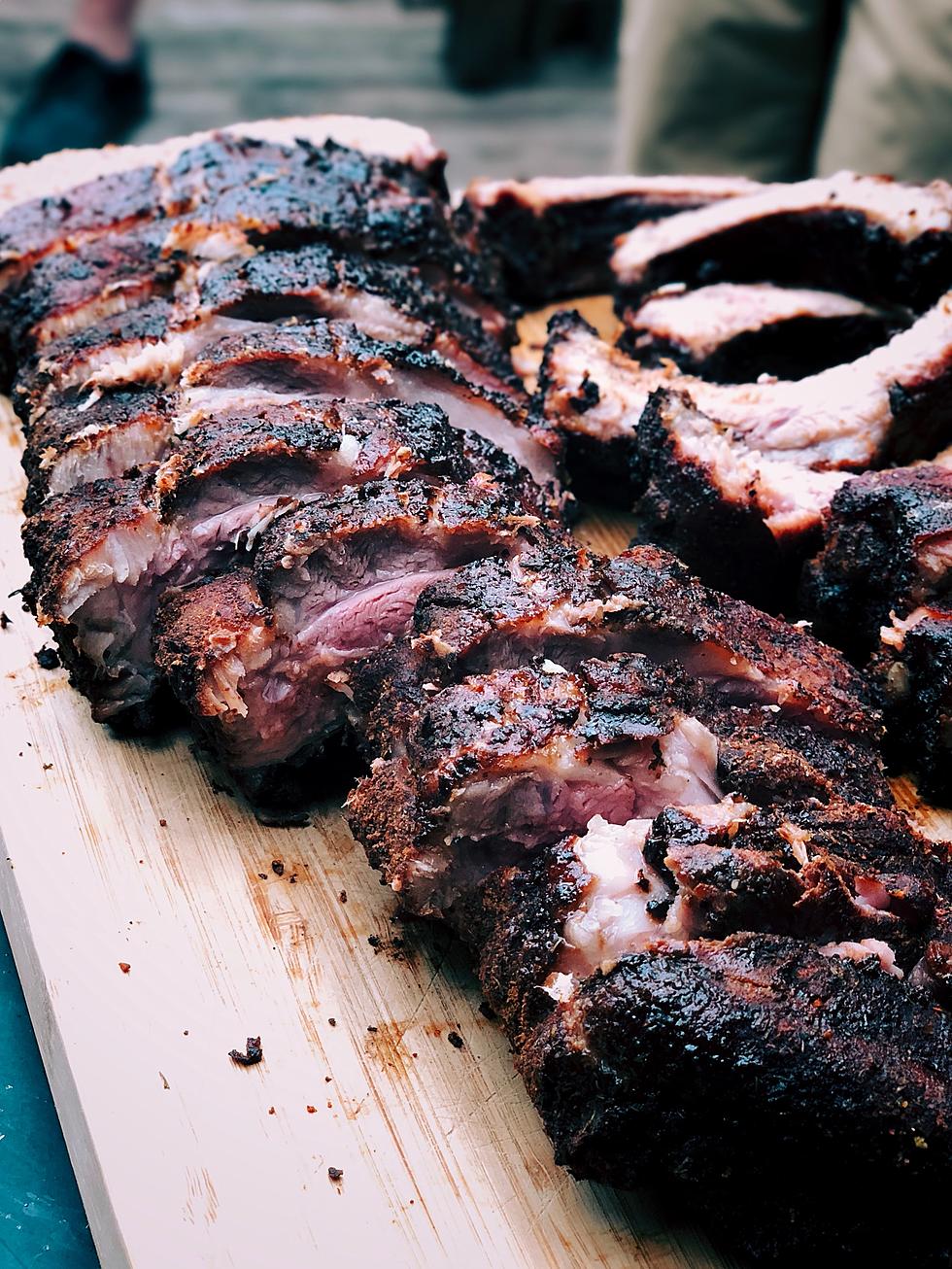 Bozeman's BBQ and Blues Night Delivers Big Fun and Flavor
Photo by Jon Tyson via Unsplash
After several weeks of being apart, my wife and dogs have finally joined me here in Bozeman and this past weekend was our first here in Montana. With most everything unpacked, we decided to have a little fun and go explore.
We kicked it off Friday night over at Kenyon Noble and Bozeman's BBQ and Blues Night.  Wow.  I mean, just wow.  The smells alone were over the top.  I will be honest, it was hard to choose what to try.  There was so much and it all looked amazing.
When it comes to food, I have no on/off switch and my eyes are always bigger than my stomach.  Luckily, my wife is often the voice of reason in these situations, which is a good thing.
I started off with a kabob that was pineapple and pork belly. The acid from the pineapple and the flavor from the pork...it was incredible.
Next up, was a tri-tip slider and it didn't disappoint. It was tender and seasoned to perfection.
I decided that I wanted some Mac and Cheese.  What I didn't know at the time was that I was getting ready to have the best Mac and Cheese of my life.  I can't even describe it in words, it was absolute perfection.
Finally, I had a dilemma. My belly was full, but I still had some chips left.  What to do?  Well, I can tell you what I did do, I put an exclamation point on a tasty adventure finishing up with the Wagyu Beef Burnt Ends.  They were off the chart delicious.
It was my first time at the Montana Pitmaster Classic but it certainly won't be my last.  The quality of food and the coolness of the event makes it a must-do for anyone in the area.
Personally, I just want to give a huge shout-out to all the teams that participated and to Kenyon Noble for hosting this fantastic event.  Not only did thousands of Bozemanites enjoy world-class BBQ, but also helped out the Gallatin Valley YMCA.
Thanks again, we had a blast and will see you next year.
50 Most Popular Chain Restaurants in America
YouGov investigated the most popular dining brands in the country, and Stacker compiled the list to give readers context on the findings. Read on to look through America's vast and divergent variety of restaurants—maybe you'll even find a favorite or two.
KEEP READING: Here are 6 foods from your cookout that could harm your dog