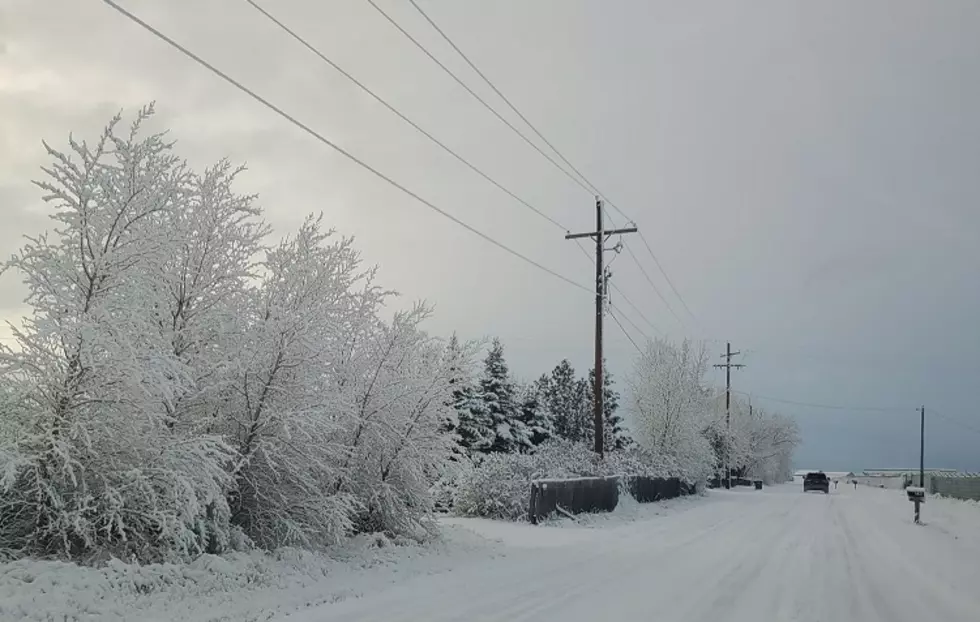 Bozeman Area Weather Update; More Snow on the Way
Credit: Candice Wooten
After several inches of snow across the Gallatin Valley during the first part of the weekend, we're getting a reprieve on Sunday. However, more snow is forecast for the Bozeman area the first week of February.
Sunday thru Tuesday look for quite a bit of sunshine, but starting on Wednesday, snow is expected to return as a weather system moves into southwest Montana. According to the National Weather Service, the Bozeman area will get snow Wednesday - Friday. Based on NWS models right now, the Gallatin Valley could see:
1-3 inches of snow Wednesday
1-3 inches of snow Thursday
1-4 inches of snow Friday
So far, it's been a light winter, so we've been keeping our eye on February, wondering if we would start to see more snow in the Bozeman area. The last two Februarys Bozeman has received record snowfall totals. In February 2020 we received 29.7 inches of snow at MSU, surpassing the previous record (also set in February) the year before that brought us 29.2 inches.
According to ClimateDate.com, Bozeman averages 19 inches of snow between February and May.
February - 6
March - 8
April - 4
May - 1
In the last 36 hours, Big Sky Ski Resort reports 36' of new snow has fallen. Sunday morning, Big Sky posted a snow depth of 42" mid-mountain and over 65" for a base on the Summit of Lone Mountain.
Bridger Bowl reported 5" of recent snow and a base depth of 35". So far, 83" of snow has fallen on the Bridger Mountain ski resort since November 1, 2020.
To stay up to date on the Bozeman area's latest weather conditions and to receive breaking weather and road alert notifications, download the XL Country app.
LOOK: Here are the best small towns to live in across America