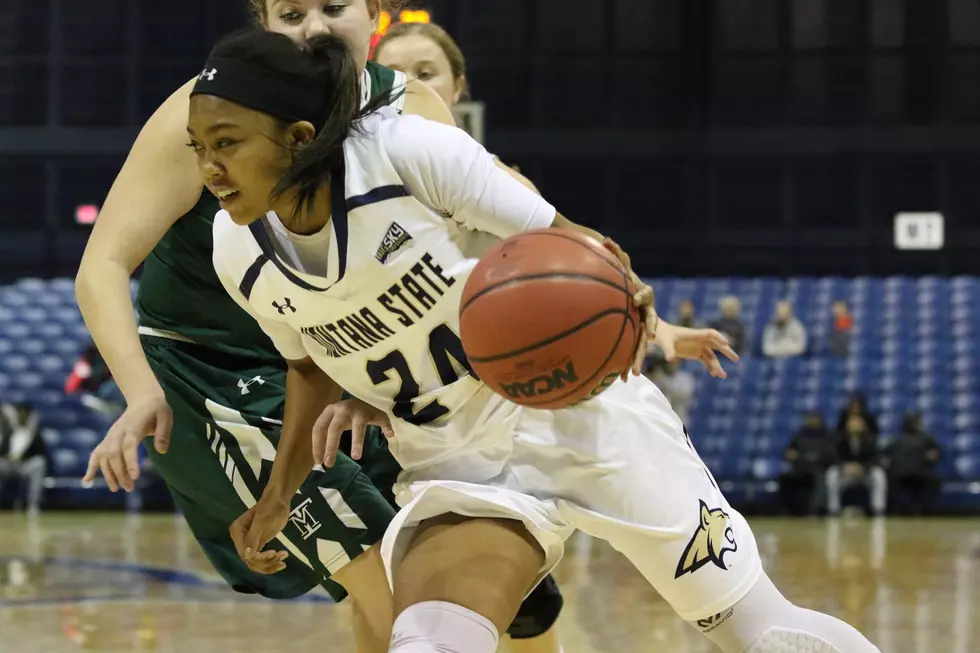 Bobcat Women Close Out the Season with Two Games at Home
photo courtesy of MSU Bobcat Athletics
The Montana State Women's basketball team wrap up their Big Sky regular season at home this week with games Thursday and Saturday at the Brick Breeden Fieldhouse.
Thursday night the Bobcats will host Sacramento State at 7 p.m.
Saturday at 2 p.m. the Bobcats will host Portland State. It's Senior Day, so the Bobcat women seniors will be honored before the game. Also tickets are just $5 if you wear Cat gear.
Please Note: Because of the roof collapsing on a building near the Brick early Thursday morning, parking will be limited at both games to the south side of the Brick Breeden Fieldhouse only.
The Bobcats will be heading off to the Big Sky Tournament in Boise, Idaho, next week.