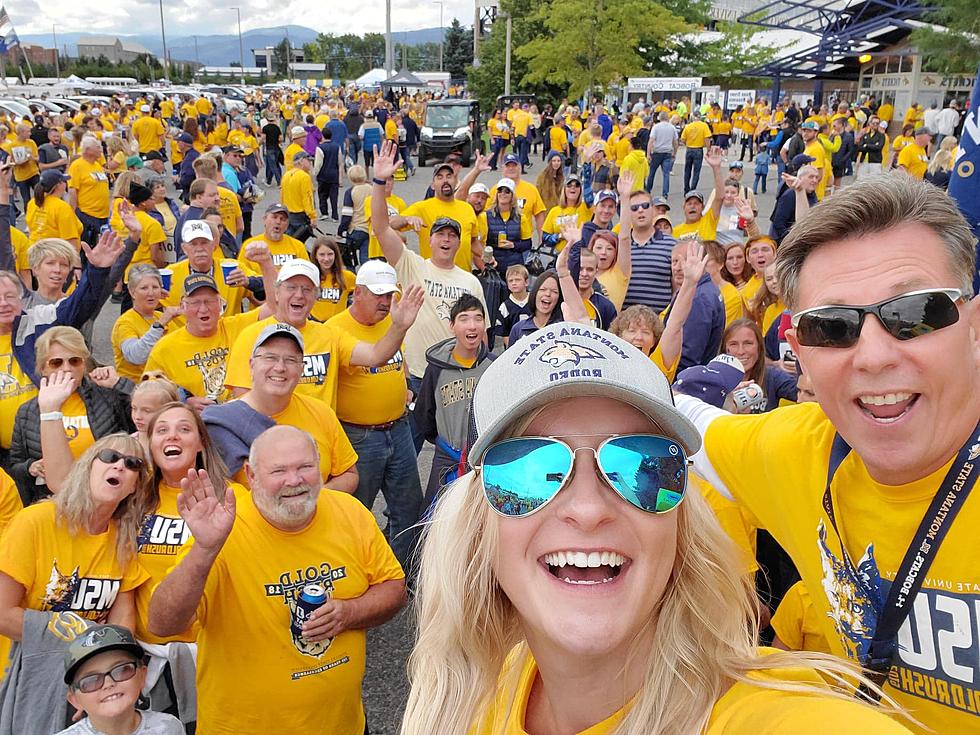 Bobcat Fans Asked to Wear Gold This Weekend
Photo: Ally H.
Yes, you can wear an MC Hammer-esk gold chain if you want, but we think that MSU is hoping you'll wear a gold t-shirt, hat, or other gold apparel to show your Bobcat spirit on what would have been our annual Gold Rush Bobcat football game this Saturday.
Before the coronavirus hit, Montana State was scheduled to open up its 2020 football schedule at home against the Long Island University Sharks in the annual Gold Rush game. This would have been the 14th year of the Gold Rush game, where fans don special Gold Rush T-shirts to show their Bobcat spirit and make Bobcat Stadium look like a sea of gold.
"The Gold Rush game is synonymous with Bobcat spirit," said MSU Director of Marketing Julie Kipfer on the MSU Bobcat website. "The experience unites students, alumni, and the community to celebrate MSU's excellence in the classroom and on the field."
Despite no Gold Rush football game this year, Montana State is asking you to still sport your gold Bobcat gear this weekend when you're out and about.
Each year, Montana State holds a contest to choose the new Gold Rush design. See the example below of the Gold Rush logo from last year. This weekend, if you have a Gold Rush T-shirt from a previous year, wear it proudly and show your Bobcat Pride.
Back on August 13th, the Bobcat football season was moved to the early part of 2021 by the Big Sky Conference because of COVID-19. MSU has not released a new schedule yet for football. Other Bobcat fall sports were also moved to 2021, with the hope that games can once again be played during the spring semester.
XL Country at Gold Rush Game