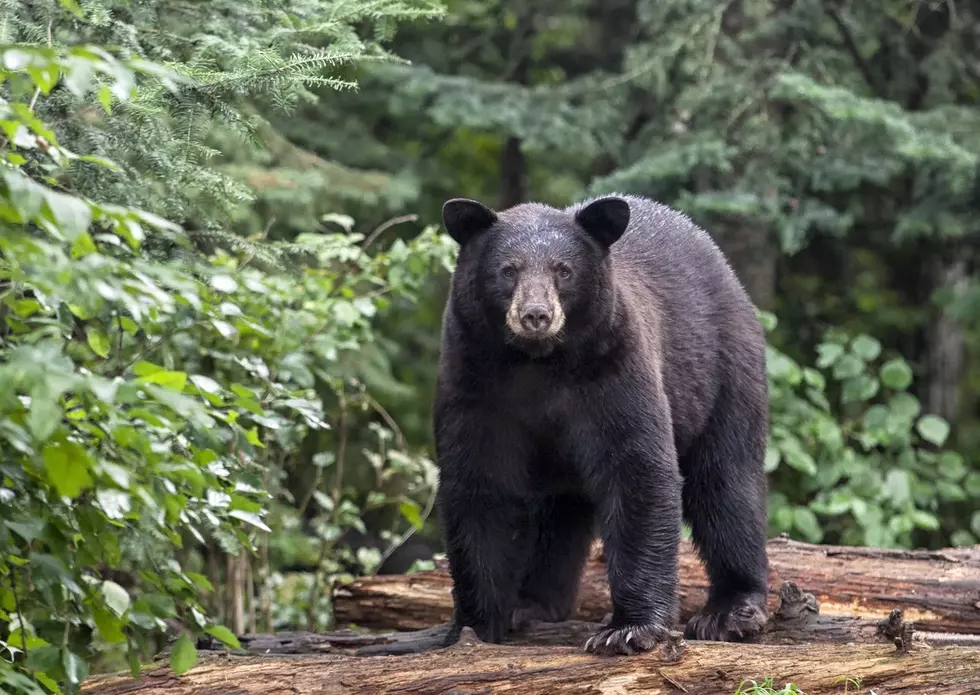 Big Sky Black Bear Euthanized
Getty Images
Montana Fish, Wildlife & Parks wardens finally caught and euthanized a black bear after several incidents including theft, trespassing, and rummaging through a Big Sky resident's garbage.
According to a press release the black bear was reported in mid September wandering around Town Center in Big Sky. Then a few days later the bear was spotted sitting outside the Gallatin County Sheriff's Office - perhaps prepared to turn himself in.  The bear then took a stroll towards Blue Moon Bakery and stole pizza off a woman's plate.
Within days the bear returned to the Gallatin County Sheriff's Office and had to be deterred with rubber slugs.  Days later a homeowner reported a black bear rummaging through the garbage on their porch.
Eventually the bear was sprayed with bear spray after he stopped near a school bus stop and began dragging a garbage can up a hill.  This scared Big Sky residents and the bear began swinging at dogs on the way up the hill.
Later on September 23rd FWP captured the bear.  "This bear was a textbook example of being habituated and conditioned to receiving food rewards from humans," stated Ben Gleason, FWP warden.