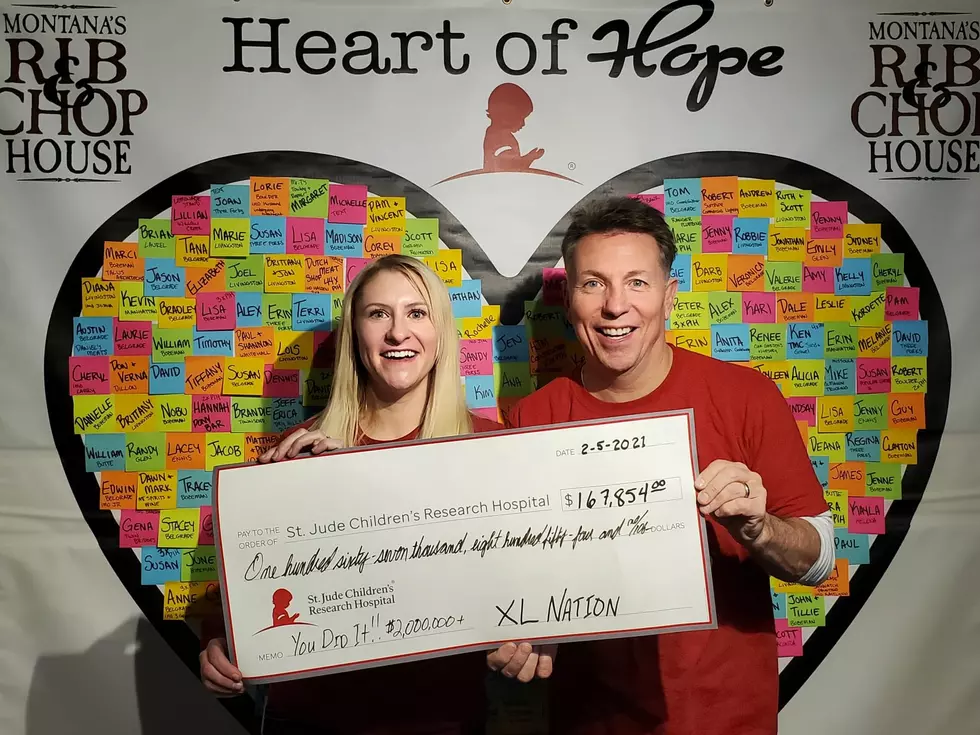 A Big Ol' Dave & Ally Thank You to the XL Nation!
Photo: Jesse James
It really doesn't seem like enough, but we hope you know how much we appreciate and love our XL Nation. Your support for our community, for St. Jude Children's Research Hospital, is beyond our ability to articulate.
The two days of our St. Jude Country Cares Radiothon last week is an example of how our listeners not only think about those in need but actually step up and provide for those in need. The $167,856 raised for St. Jude during our annual radiothon not only set records but will help in saving lives, and that is no small thing.
To watch businesses, individuals, and even small children give their hard-earned money to benefit kids and families they don't even know validates our belief that, as Luke Bryan sings, "most people are good." And to use Thomas Rhett's line, "In a world full of hate, be a light," the XL Nation is a beacon of light. Seriously, you folks are a spotlight!
The nearly $168,000 raised during the radiothon now puts the XL Nation at $2 million raised for the kids and families at St. Jude. We hope you understand what an amazing achievement that is for a radio station and listening audience as small as ours. XL Country does not broadcast in a big city like Minneapolis or Denver. In radio jargon we are considered a Small Market. But the XL Nation gives BIG! and has a big heart. And always has.
We are proud to host a show on XL Country for an audience that thinks of others before they think of themselves. Every year we debate, how can we top last year? And every year, the businesses and listeners of the XL Nation manage to do it. You have our respect, you have our appreciation, and most of all, you have our love.
Dave & Ally
The St. Jude Radiothon takes many people to make it happen and we would like to especially thank our sponsors:
Title Sponsor