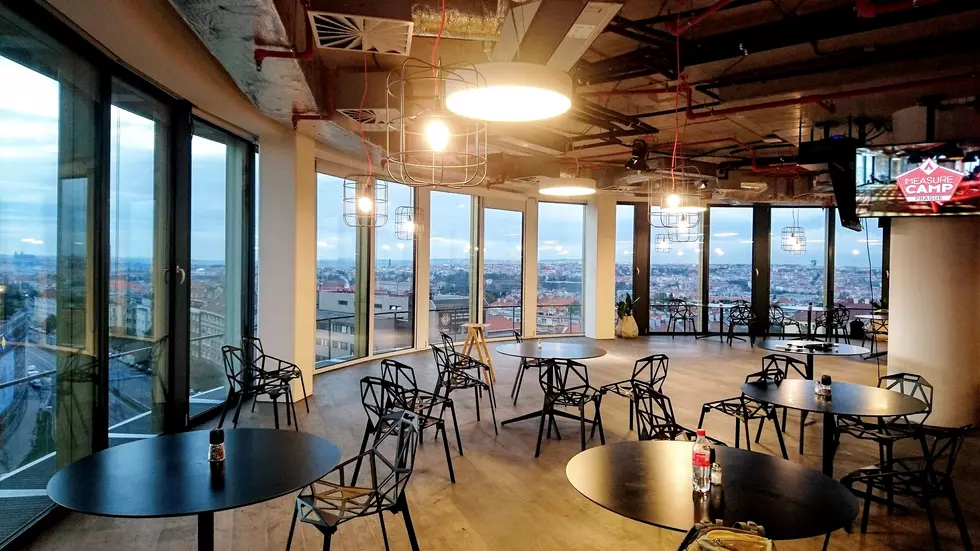 5 Montana Restaurants With Amazing Views You Need To Know About
Photo by Mar Ko via Unsplash
Montana has some stellar restaurants throughout the state; you can find steak-houses, burger joints, and Italian cuisine just about anywhere in Big Sky Country. But if you're looking for a restaurant with that special view and stellar atmosphere, we've got some tips.
Cheapism's list of Best Restaurants With a View named Casey's Bar in Whitefish, Montana the best bite with a view in the state. 
Casey's Bar is located in downtown Whitefish and is one of the most popular bars in Northwest Montana. They host a variety of concerts and parties, but its Sky Bar is the true gem. With panoramic views of downtown Whitefish and the surrounding mountains, it's a pretty stellar location for a mellow dinner or drink. 
Aside from Casey's Bar, Montana has several other restaurants that showcase the grand views Montana is famous for. Some such restaurants are found in Missoula, Bigfork, and Bozeman, just to name a few. 
I don't know what it is, but when you are in a restaurant with spectacular views, a great atmosphere, and good people around you, it makes the experience so much better. 
So the next time you are traveling through Montana or planning an in-state vacation, you should try to make it to one of these restaurants. You won't regret it. 
Here are Five Montana Restaurants With Amazing Views. 
5 Montana Restaurants With Amazing Views
Need some incredible views to go with your meal? These restaurants need to be on your radar.
Ten Possible Michelin Star Restaurants in Montana
Does Montana deserve a Michelin Star restaurant? Absolutely. Do we have one. No! But these Montana favorites are definitely deserving of consideration.
30 of Montana's Best Breweries
Looking for a quality craft beer in Montana? You should check these places.