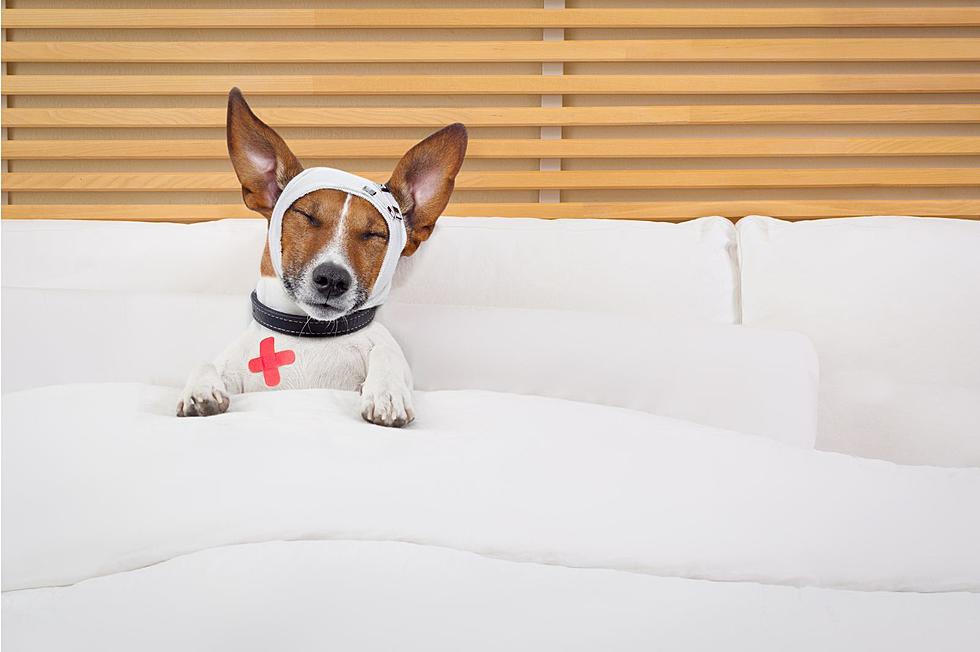 10 Popular Holiday Foods Your Sweet Montana Pets Can't Have
Canva
With Thanksgiving just a week away, there is a good chance you will have your pet alongside you as you are cooking some of your world famous dishes. Ok, maybe not world famous, but most of us have that one dish that friends and family wait for each year in hopes of you making it.
I am guilty for giving my dog bits and pieces while I am cooking, it's just habit. That cute furry face looking up at me is so hard to resist. But, I also know there are certain things my sweet pup can't have.
Some of the things on this list I already knew, but some I wasn't necessarily aware of.
BeChewy came out with a list of 10 things you should absolutely NOT give to your pets. This list is good for friends and family to see as well so they are educated on what can really make your pet sick.
Each thing on this list has side effects that you will want to watch for and it's always good to have your vets number available, especially if you are out of the house and have family or friends visiting, or maybe out of town and have a pet sitter.
A lot of these things are extras added to our Thanksgiving favorites.
Keep this list handy for family visiting.
You can also watch this video below to help keep your furry friends safe.
Have a safe holiday season my friends.
How to Keep Your Pets Safe in the Snow/Freezing Weather
5 ways to keep your pet safe in freezing weather and snow according to
mass.gov
.
20 Exotic Pets You Can & Can't Have In Montana
Lions, tigers and bears oh my! What does Montana consider an exotic animal? Check our gallery for 20 crazy pets you can and can't own in the state.
Gallery Credit: JD Knite
Banned Pets by States
Because the regulation of exotic animals is left to states, some organizations, including The Humane Society of the United States, advocate for federal, standardized legislation that would ban owning large cats, bears, primates, and large poisonous snakes as pets.
Gallery Credit: Stacker