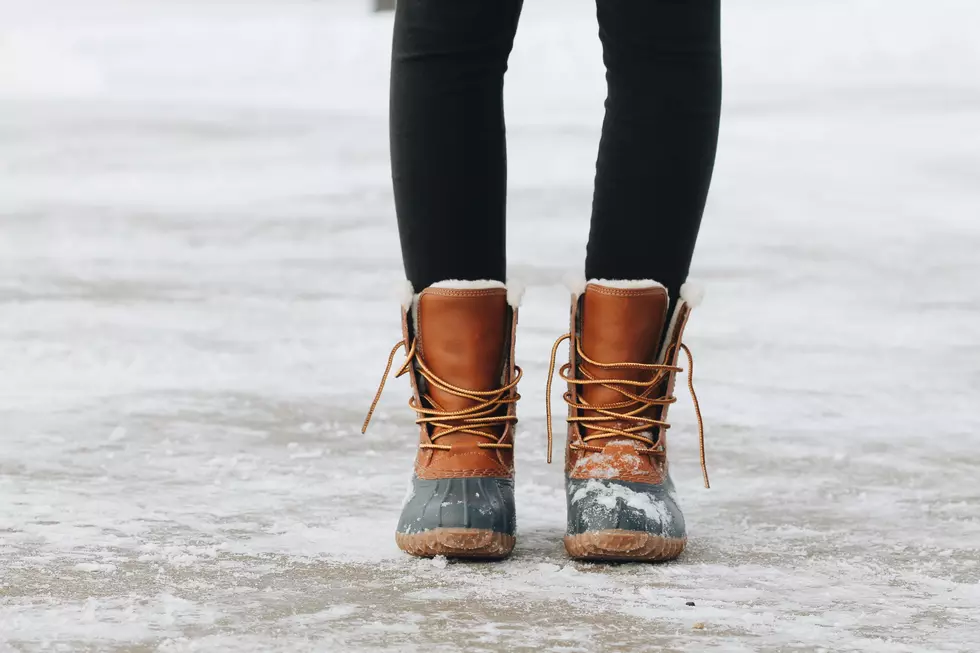 New Boot Goofin? Where To Get Winter Boots in Bozeman
Photo by Emma Dau via Unsplash
After all the snow we got this past weekend, let's face it; it's time to pull out our trusty winter boots—or, if they're worn out after last year, it's time to get some new ones.
The Gallatin Valley saw its first snow this past weekend, and some people were not prepared for the precipitation we received. Montana is predicted to have a long, brutal winter this year. So, one thing you may want to splurge on is durable, warm winter gear.
You'll especially need some good winter boots. Seems simple enough, right? Well, not exactly. Winter boots range in price, brand, and durability. The nice part about the Gallatin Valley is that we have several stores that can help you either acquire new boots or upgrade the ones you already own. 
A good pair of boots will keep your feet warm and dry during the long months of snow, wind, and ice. Plus, if you buy some sturdier ones, they'll last a long time, and you won't have to buy new ones every winter. 
So where are the best places to buy winter boots? It all depends on what you're looking for. One of the most crucial factors will be price. Luckily, there are several stores in the Bozeman area that provide both affordable and expensive boot options. Whatever your price range is, you can find it somewhere in town. 
If you are like me and have wide feet, fret not. Several local stores carry extra wide winter boots, so your feet won't feel cramped while shoveling snow or walking the dog around the neighborhood. We all want to look our best when we are new boot goofin'. At least, that's what Lieutenant Dangle believes.
Here are 12 Stores in the Bozeman Area to get Winter Boots. 
Best Places To Get Winter Boots in Bozeman
A long, brutal winter is predicted for the Bozeman area. One of the best ways to be comfortable is to get yourself a set of winter boots. It will change your life.
9 Professional Athletes and Coaches That Hang Out in Montana
Who wouldn't want a little slice of heaven?
The 11 Unwritten Rules of Bozeman
If you have lived in Bozeman for a while or are new to the area, this is a great guide on what to expect if you live here in Bozeman.