In case you were too busy this week to catch our daily headlines, here is a compilation of everything that happend. Bobcats had there highs and lows, Colleen got sick, Christmas Story's Ralphy all grown up, ice rinks open and much more. Click to see all the stories. Enjoy.
It was a two-point game at halftime, but UC-Riverside pulled away in the second half Sunday afternoon to hand the Montana State men a 78-67 loss. The MSU men have yet to win on the road this season, and fall to 6-5 overall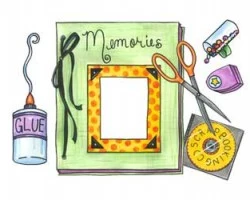 Do you feel as if you don't have time to scrapbook?  All of that gathering of tools and supplies, cutting and cropping, assembling and gluing, and writing?  Well, just do little bits at a time.  Almost anyone can find just 15 minutes in a day.
This is such a great video!  This will truly make you feel proud and warm for the holidays!  Let's remember those oversea's who are still fighting to help keep us safe each day!   Thank you Toby Keith!
This is the reason I get my Christmas shopping and wrapping done so early.  It never fails, some crud goes around the school, and I get it last.
I haven't been on ice skates since I was a kid.  Many many years ago.  So now that Lori and I are here, I'm willing to give it a try!  At least once, maybe twice!
Did you stay up or get up to watch the lunar eclipse?  I actually woke up about 12:10am, went to look, saw the moon in the shadow and went back to bed!  But it was amazing!
Hurry and enter today!  It's that time of year, when everyone's favorite country artists get in the spirit of giving; giving way prizes!  To celebrate the release of their new album, Nothing Like This, Rascal Flatts are giving away a signed guitar and 5 signed copies of the CD. Wanna win one? Keep reading.
"You'll shoot your eye out kid"...this is one of my all time favorite movies!  I made my three boys watch this with me every Christmas.  Back then it was on several tv channels during the holiday season.  We'd be switching channels and BOOM, there it was.  I'd hear, 'oh no, not again'!  But to this day, I LOVE it.  Lori and I watch it every year on DVD now.  What about you?