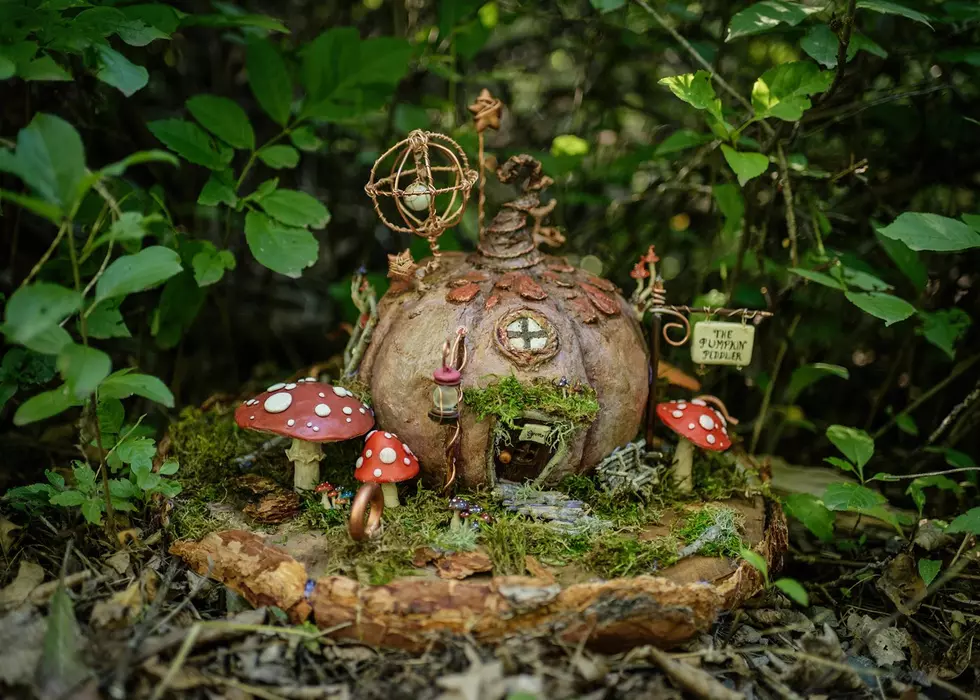 This Magical Fairy Village is a Fascinating Montana Treasure
Random Acts of Silliness
There are many things in Montana that might surprise you, but this magical fairy village in Bozeman has quickly become an annual favorite.
The Bumblewood Thicket Fairy Village is a place to let your imagination run wild. It's unlike anything else you'll find in Montana. The folks at Random Acts of Silliness have partnered with Gallatin Valley Land Trust and Bozeman Parks and Recreation for the 3rd Annual Bumblewood Thicket Fairy Village.
Here's what Random Acts of Silliness had to say about the Bumblewood Fairy Village;
Located amid the winding, wooded paths of the Glen Lake Rotary Park, it contained twenty different fairy homes and establishments created by local artists.
The Fairy Village is a fun self-guided experience for the entire family. If you want to check it out, the Bumblewood Thicket Fairy Village opens on August 29 and will remain open until September 12. The 3rd Annual Fairy Village will contain all new fairy homes and business establishments created by talented Montana artists.
The Bumblewood Thicket Fairy Village is free to view and will be open at Glen Lake Rotary Park during park hours of 7:00 a.m. to 10:00 p.m. August 29 - September 12. The walk along the trail only takes about 10 minutes.
A magical fairy village isn't something you'd expect to find in Montana, which is one of the reasons that it's so special. Local artists put a lot of work into the Bumblewood Thicket Fairy Village and it's open for everyone to enjoy. If you need something to invoke your sense of wonder, we highly recommend checking it out.
To learn more about the Bumblewood Thicket Fairy Village, click here.
20 Most Popular Names for Montana Babies in 2022
Ready to see the cutest faces and names ever? Here are the top 20 baby names for Montana kiddos in 2022 as predicted by
Names.org
.
10 of the Best Montana-Inspired Tattoos We Could Find
Submitted by you on social media, these Montana tattoos really stand out! Check them out!
10 Things True Montanans Would NEVER Do
If you claim to be a Montanan, there are some things that you just can't do. Otherwise, you may draw some looks from your fellow Big Sky Staters. Here are ten of them.