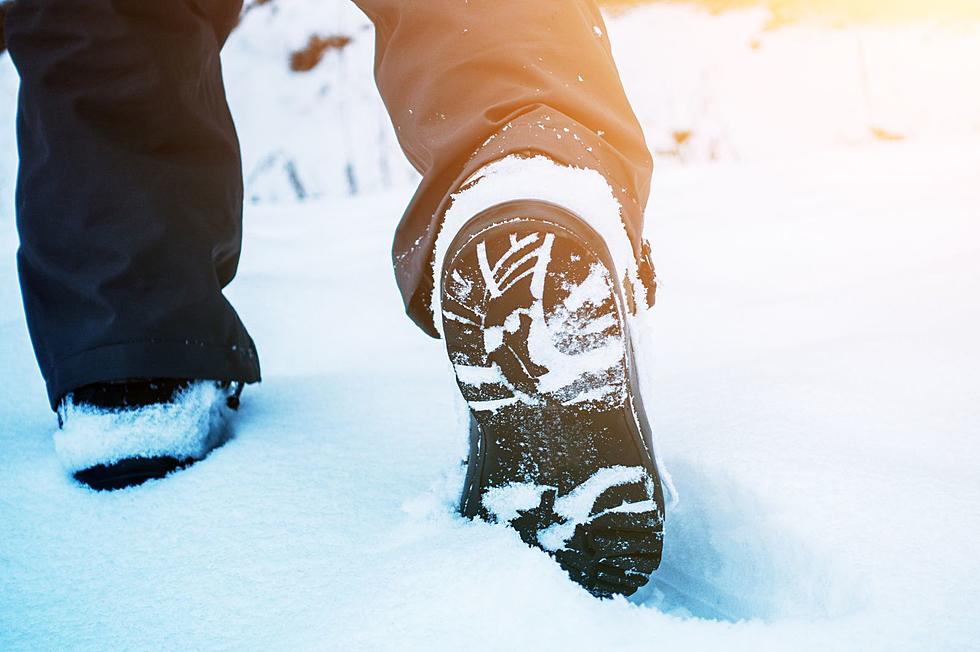 The 5 Best Winter Hiking Shoes For Montana Trails
Canva
One of the desires of coming to Montana is getting to explore the great outdoors. Whether it's a drive through Yellowstone National Park, skiing the Bridger's, or a peaceful hike through one of our many trails, Montana outdoors are one of a kind.
With so many people moving here and visiting, it's important to make sure you are prepared for the activity you are about to endure.
When looking for the best winter hiking boots, I went to Section Hiker to see what they suggested for winter hiking shoes/boots. Section Hiker is a trusted platform that has used products, had successful hikes, and shared their "favorites list" with all of us.
Here are the Top 5 Best Winter Hiking Boots for Men and Women.
1st Place:
Oboz 10" Bridger Insulated for Men 400g
Oboz 9" Bridger Insulated for Women 400g
2nd Place:
KEEN Revel IV High Polar (same for both men and women) 400g
3rd Place:
The North Face Chilkat V 400 for Men 400g
The North Face Chilkat V 400 for Women 400g
4th Place:
Salomon Toundra Pro 400g (same for both men and women) 400g
5th Place: 
Oboz Bridger 8" Insulated for Men 200g
Oboz Bridger 7" Insulated 200g
cc: Section Hiker, REI Website
Here's 8 States That Have Longer And Harsher Winters Than Montana
Winter can be brutal here in Montana with lots of wind, snow, and temperatures well below zero. In fact, that alone should be a word of warning for those thinking of moving here from warmer climates.
A lot goes into being prepared to live in a state with rough winters and if you've never done it before, you certainly need to make sure that you are prepared. You need to make sure you have the right tires, vehicle, and winter clothing. Plus, I would highly suggest you learn how to drive in winter conditions before moving to a state that celebrates winter 6 months out of the year.
And while winters can be very rough here in Montana, we don't even crack the Top 5 for States With The Most Brutal Winters.
Gallery Credit: Derek Wolf
11 Of Montana's Best Ski Resorts You Need To Check Out
Here are 11 ski resorts and areas that Montanans love. If you live here or are just visiting, this list will help you decide which one is perfect for you!
Gallery Credit: megan shaul