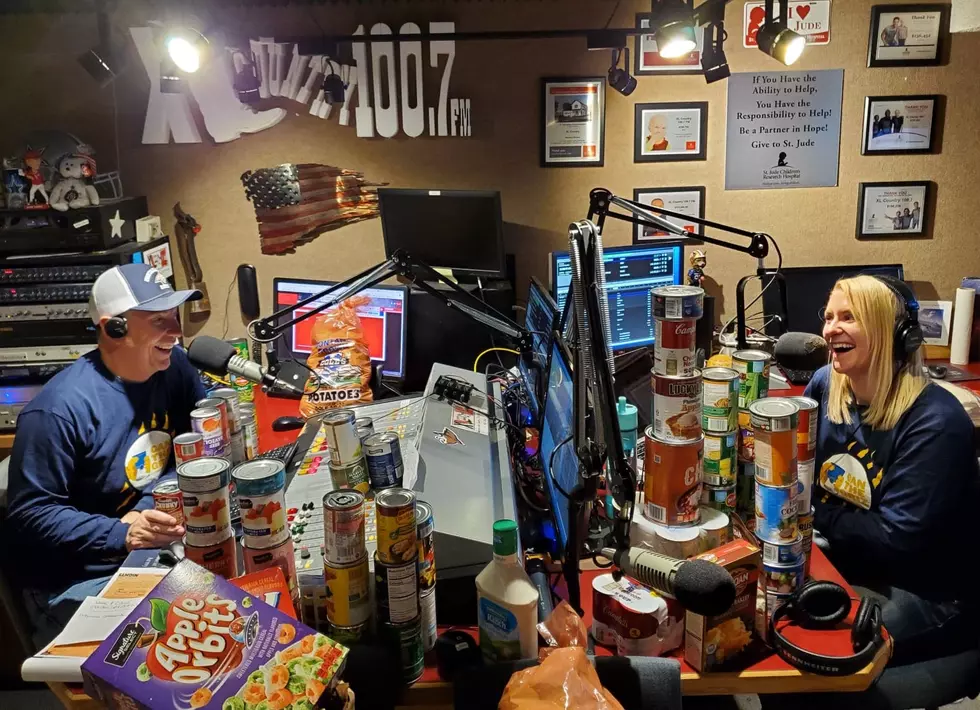 Stuff the XL Studio With Food: Mission Accomplished
Photo: Townsquare Media
Thanks to everyone who helped Stuff the XL Country Studio on Thursday. XL Nation raided their cupboards, brought cash and checks, turkeys and loads of can food items to the XL Studio.
We're still waiting for a total on how much food/money exactly came in, but as you can see from the photos below, it was A LOT! Thanks to you, XL Nation, many families will get to enjoy a nice Thanksgiving meal!
Special thanks to the following businesses who went above and beyond Thursday:
Montana Spirits & Wine
Industrial Communications & Electronics of Bozeman, Inc.
L & L Site Services
Pierce Carpet Mill
Bridger Garage Door Company
Bozeman Fairway Independent Mortgage Your Big Sky Country Branch
Dina Emmert and Your Home Team at Windermere Realestate
Whatever the size of your contribution to our Stuff the Studio Food Drive, thank you! We wish we could list each and every one of you here, but there are just too many of you, which means it was a very successful day! Thanks for helping us Can the Griz! Also thanks to Jill and Laura from the Gallatin Valley Food Bank for their help today and Wild West Local Foods for the gift cars we were able to hand out.
Totals for Can the Griz will be unveiled Friday night around 8:30 p.m. on social media.
Stuff the Studio 2020
Help us Stuff the Studio today to Can the Griz for the Gallatin Valley Food Bank at 125 Mendenhall in Bozeman!

Posted by XL Country 100.7 on Thursday, November 19, 2020