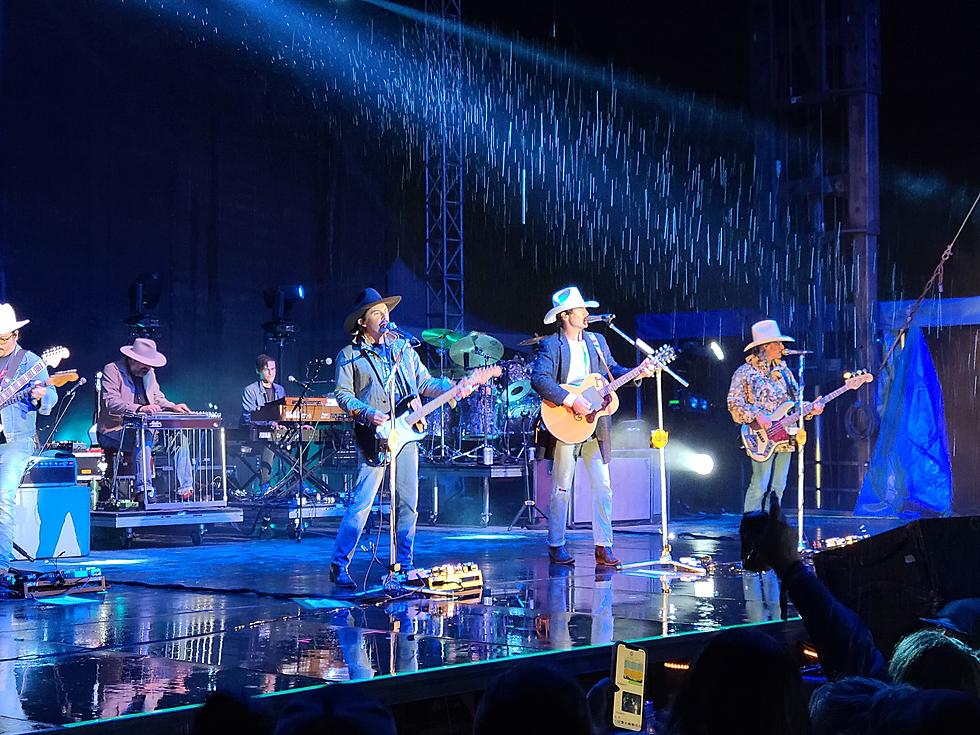 Rain, Mud, and Country Music: Day 1 of Headwaters County Jam
Jesse James
A little rain didn't stop festival-goers from having a great time on the first day of at Headwaters Country Jam near Three Forks, Montana. Thursday night featured acts such as American Idol alumni Caleb Lee Hutchinson, Laine Hardy, Mitchell Tenpenny, and headliner Midland.
Wyoming native Ian Munsick was a part of the initial Thursday lineup at Headwaters Country Jam but backed out of the festival due to a member of his road team testing positive for COVID. The Cadillac Three, originally scheduled to perform Friday at the festival dropped out for the same reason.
When Caleb Lee Hutchinson took the stage on Thursday afternoon, he gave a subtle nod to Three Forks. Hutchinson had taped three plastic forks to his guitar. In addition, to play some of his original music, Hutchinson performed a number of covers songs from artists like Sturgill Simpson, Tyler Childers, Waylon Jennings, and more.
After the first set, the rain became a bit more persistent. Some festival attendees returned to camp to swap out the daisy dukes for warmer clothing and grab umbrellas.
Bozeman native Stephanie Quayle performed on the Next From Nashville stage on Thursday night and repeatedly told the crowd "It's good to be home" throughout her performance.
The music continued throughout the evening with Laine Hardy, Mitchell Tenpenny, and Midland. As the rain kept falling, the crowd kept growing. The slick conditions made for some excellent people watching.
Thankfully, there will be less rain on Friday. Headliners for Friday include Jameson Rodgers and Clay Walker. Single-Day passes are still available and can be purchased on the Headwaters Country Jam website.
What Are the Signature Drinks From Every State?
Ultimate Bozeman Burger Guide