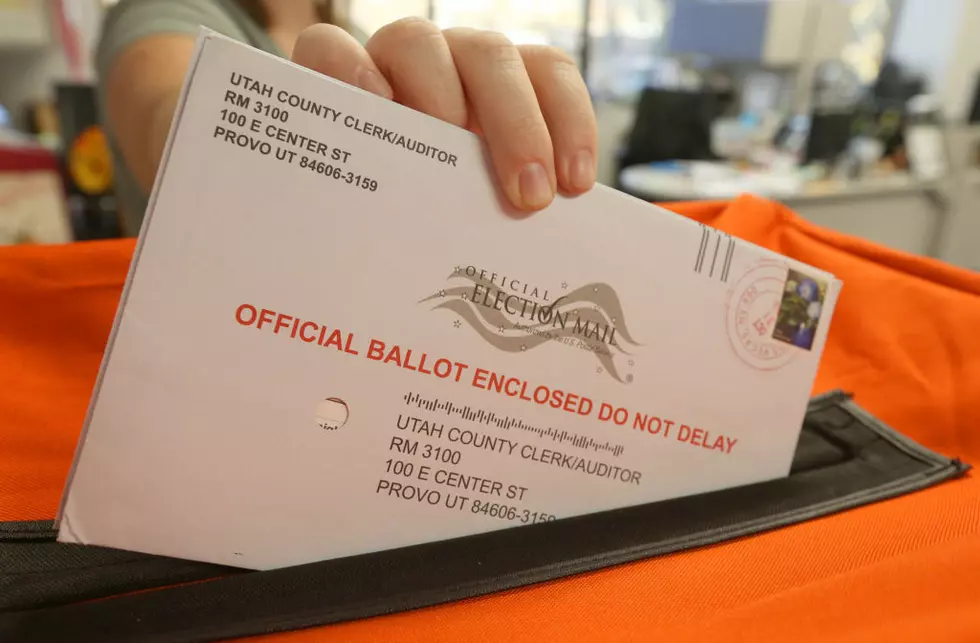 Poll Question: Should We Switch to Mail-In Voting?
Getty Images
On Tuesday, the Gallatin County Commission will decide whether to conduct the upcoming 2020 general election by mail ballot. Governor Steve Bullock issued a directive recently that gives Montana counties the option of conducting the November 3rd election by mail ballots.
We want to know how you feel about that. Proponents of mail-in balloting say it is safer because of our current pandemic and will keep people from having to stand in long lines to vote. They also believe it will increase voter turnout.
Opponents of mail in voting say that the process is ripe for fraud, and it may take weeks and even months to verify the votes and determine who our new president will be.
The Gallatin County Commissioners will meet at 9 a.m. on Tuesday, August 18th, to decide whether or not to use mail ballots this election inside the Community Room at the Gallatin County Courthouse. The address is 311 W. Main St in downtown Bozeman.
If you would like to live stream the meeting, use the button below.
If you would like to participate visually, you can use Zoom. Click here for details.
Public comment can be submitted by email at commission@gallatin.mt.gov or by mailing or dropping it off to the Commission Office at 311 W. Main St., room 306, Bozeman, MT, 59715.
Voting Info
Regular voter registration for the November election will close on Monday, Oct. 26. Late registration begins the following day and continues until noon the day before the election.
During late registration, voters must appear in-person at the Gallatin County Election Department in order to register or make changes to their registration. Election Day registration will begin at 7 a.m. and conclude at 8 p.m. on November 3. All persons in line at 8 p.m. will qualify for registration.